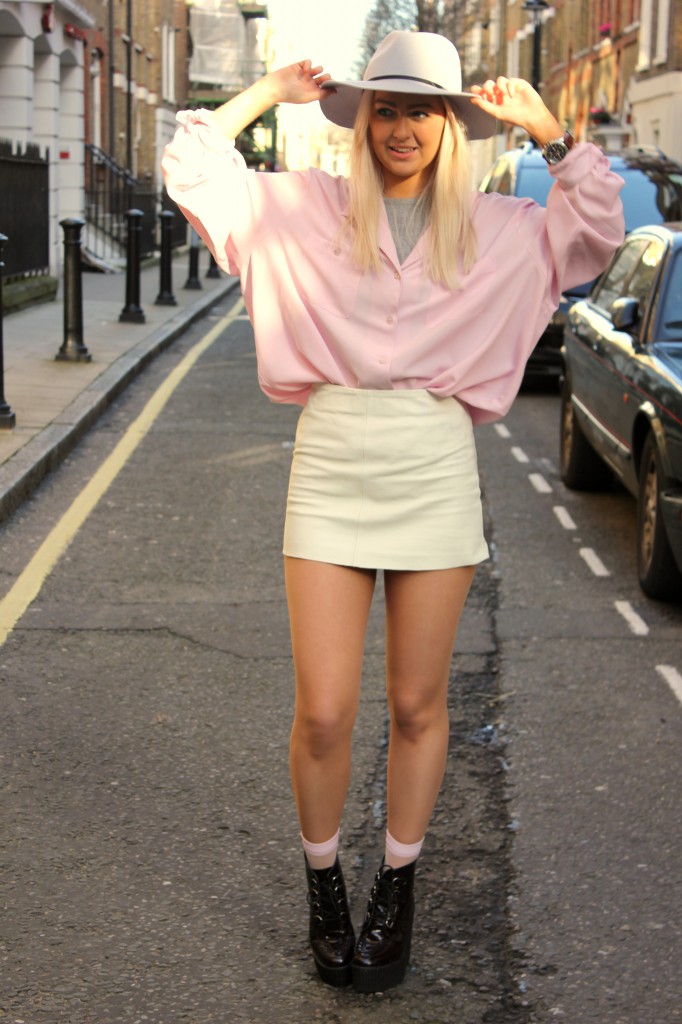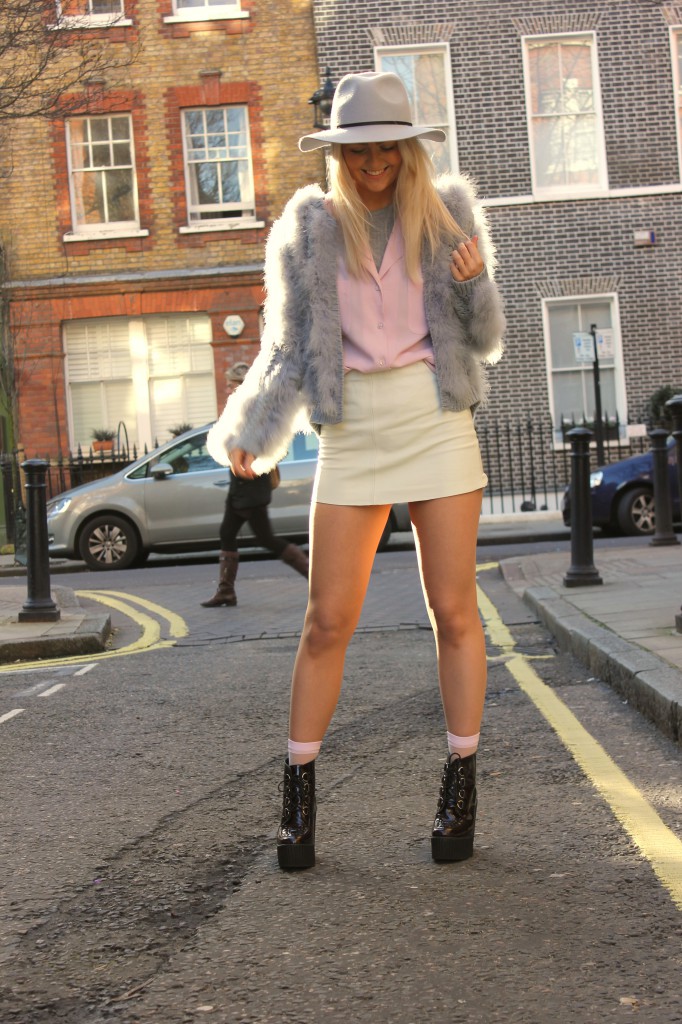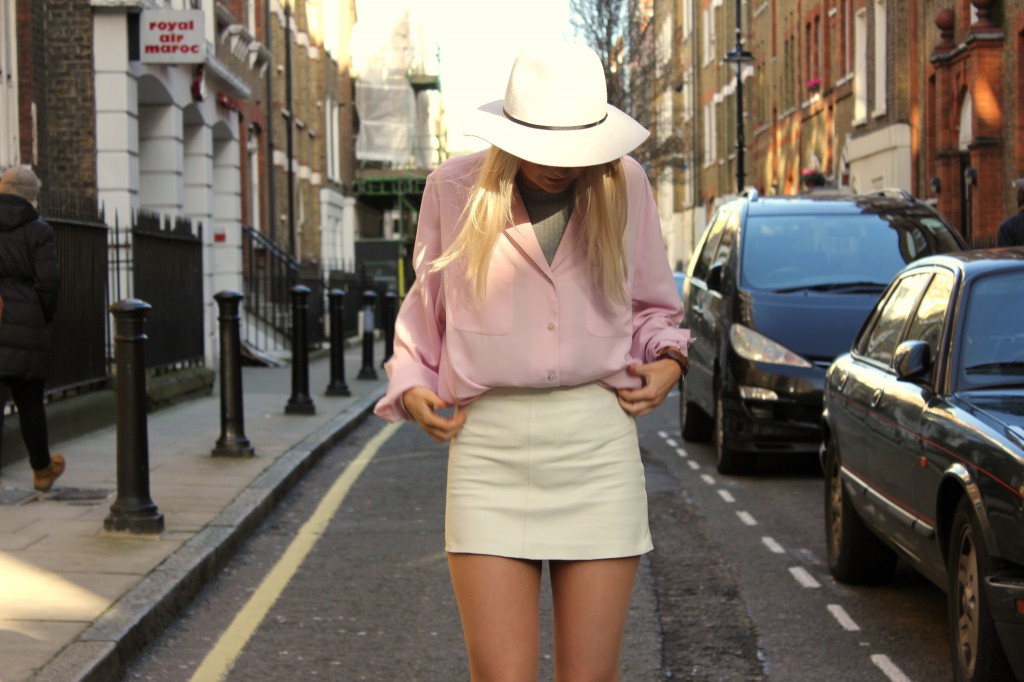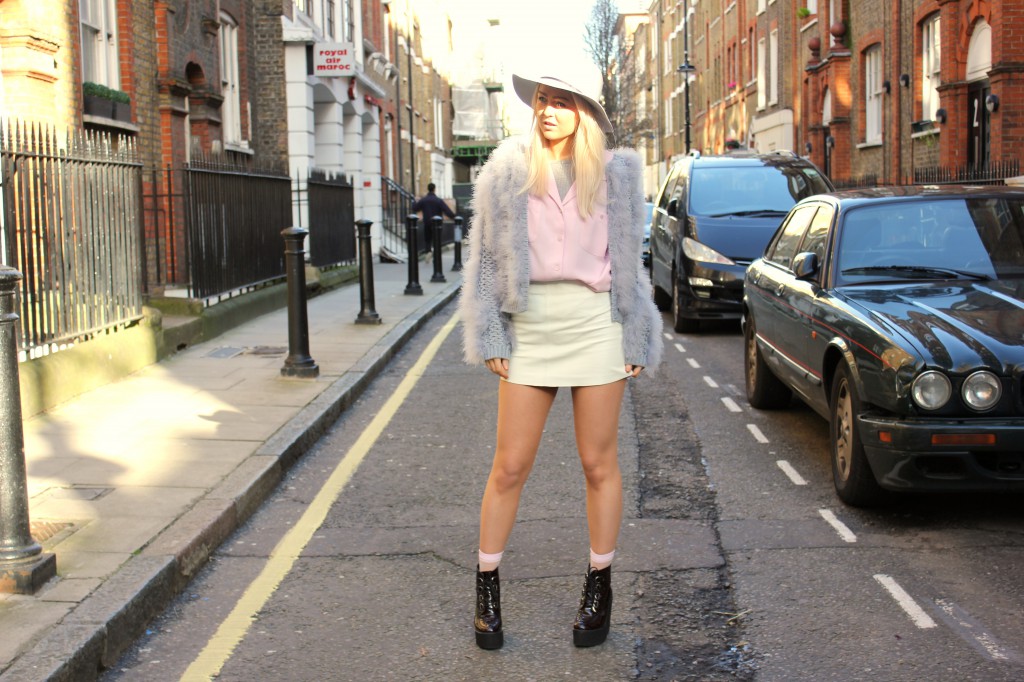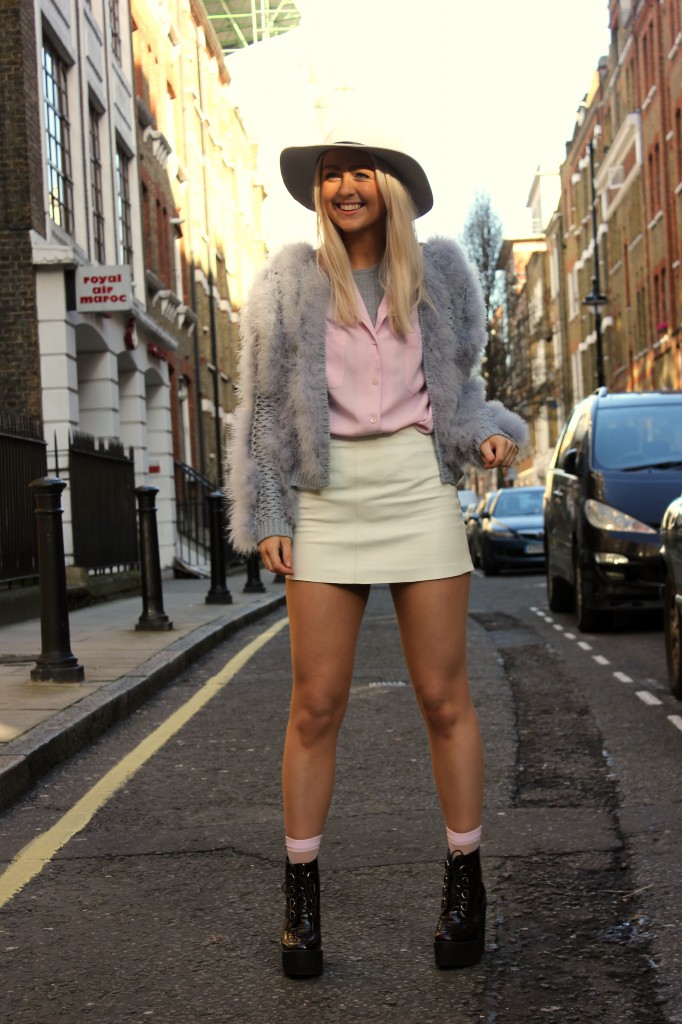 Topshop Cardi / Charity Shop Shirt / Topshop Leather Skirt / ASOS Socks / Underground Wedge Creepers
I love fluff. Fluff, fluff, fluff. If it's furry and it fits, it will be mine. Even if it doesn't fit, it will be mine. My outfit feels incomplete without a furry addition so I tend to throw some kind of mongolian sheepskin or marabou feather creation on top of everything I wear. It is what it is.
So anyways, this fantastic fluffball is from Toppers and it is tres soft and tres sensational. It makes me feel like a baby chick. The white leather mini skirt is also a Toppers purchase from donkeys years ago – I bought it in a size 16 in the sale and only just got round to asking my darling work-wife to alter it for me and now it fits like a glove (or a belt, depending on your views on appropriate skirt lengths); thank you, Jessy Lou! My pink shirt is a charity shop purchase – my love for charity shops is insurmountable – and the socks and fedora are from ASOS.