Sharing is caring – and I'm nothing if not generous – so I feel it's only right to bestow upon you this crucial piece of clothes-based info: Warehouse is where it's at. 'Ware-what?! Ware-who?! Ware-where?!' WAREHOUSE!  Y'know, that place you've sort of written off as being good for overpriced office-y clothes but no good for, say, a slammin' yellow velvet mini dress. You're remembering now, aren't you? But, wait… is that reluctance I sense? I thought as much, which is why I partook in my own personal mannequin challenge, cladding myself in all the wares Warehouse has to offer (wait, is that why it's called that?) in a bid to prove to you wrong. Your life will be forever changed from this point onwards. You're welcome.
Pink to make me wink!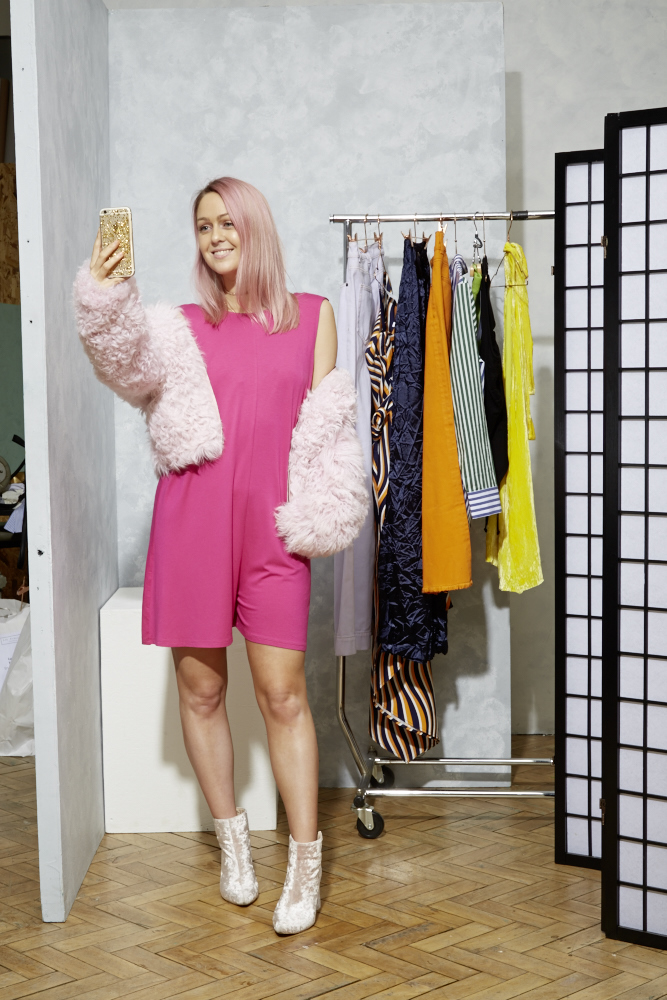 Let's all try to ignore the fact that my knees form the face of a furious emoji and avert our gaze upwards a little, shall we? (Upwards higher. Bit higher. Liiiiittle bit higher. HIGHER, PERVERT!) This baby grow (because let's not fuck around, that's absolutely what it is) is my new favourite thing for many a reason. The first: comfort, natch. The second: the food baby possibilities. In gestation terms, I could go from carrying a sesame seed (four-week old foetus, FYI) to carrying a spaghetti squash (22 weeks, say whut?!) and no one would know. The third: the colour, duh.
Suits me, suits you!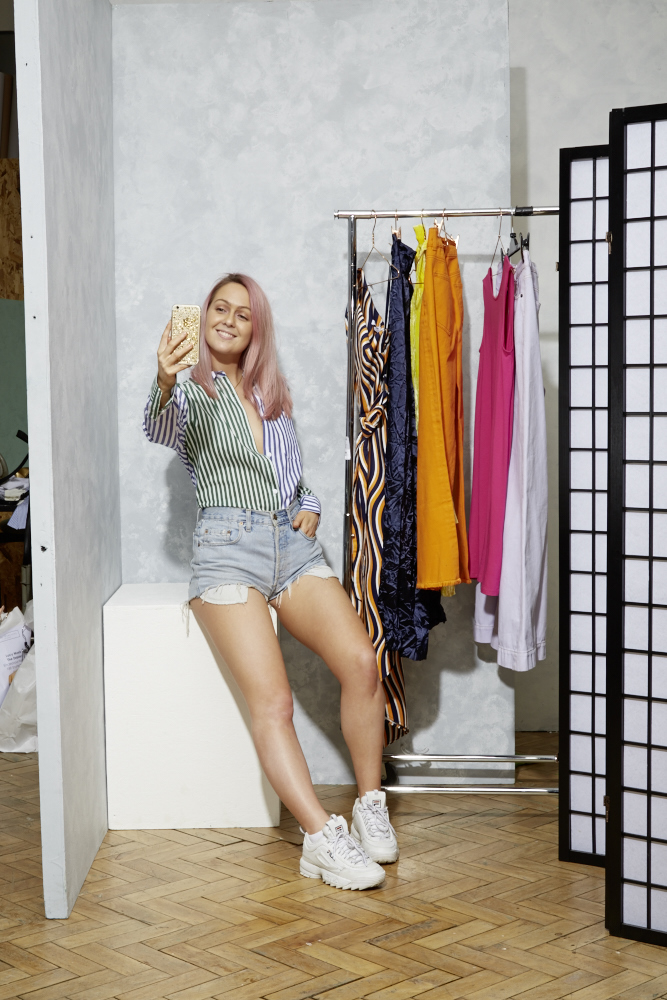 This shirt makes me feel all sorts of ways but the most predominant is Taylor Townsend fronting a Colgate commercial. And if you're unfamiliar with Taylor Townsend then I reeeeally suggest educating yourself by binge-watching The O.C., stat. Your life will be forever changed from this point onwards. You're welcome.
Green with – you guessed it – envy!
As far as clothing colours go, I'd say that green was pretty divisive. But that has not – and, goddammit, WILL NOT – stop me from waxing lyrical about the importance of a very green, very Grecian maxi dress. Make like little ol' me and team yours with slides reminiscent of a Bichon Frise. This dress also provides a pretty ingenious way of displaying your washboard abs, should you have them. (Which I don't.)
Jeanie! (Geddit?)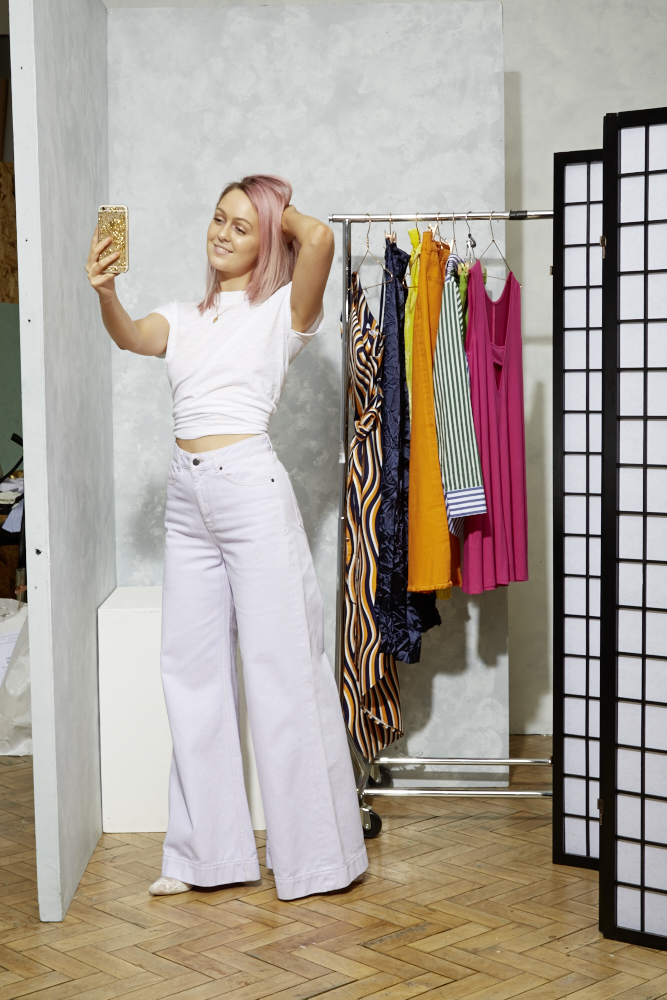 You've keeled over, haven't you? Your eyes glanced these perfect pants and you fell off your fucking chair. Same. No, but really – these pants are the most perfect thing I've ever squeezed my ass into and – steady yourself, plz – they're also available in WHITE! That's your summer trous situation sorted, then. (I told you this revelation would be life changing.)
Not so mellow yellow!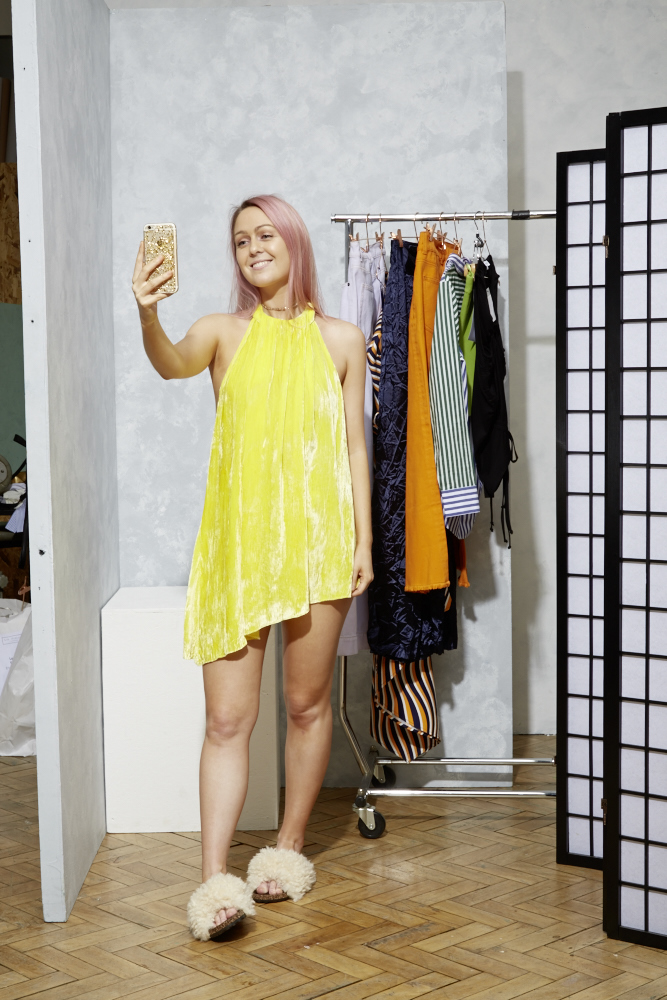 Hey, you! Yeah, you, in the asymmetric velvet halterneck dress! Rihanna called, she wants her 2K17 summer style back! Because, let's face it, what is this dress if not very Marques'Almeida? And what is Marques'Almeida if not very Rihanna. One and the same, my friends. One and the same. Now go work, work, work, work, work your fingers to the bone as you frantically add all of the above to basket.