I am a woman of few talents and I am about to list them in order of least helpful to most helpful. Buckle up…
I can burp the alphabet ('H' is the trickiest letter to perfect but I won't move on to 'I' until I've nailed it; I'm nothing if not professional). I have learnt to survive on Galaxy Counters alone. (This either makes me incredibly close to death or superhuman. You decide which.) And, lastly (I told you there weren't many), I can sieve through pages galore of the most exhaustive online clothing site and come up smelling of delivery bags. It's the latter talent that provided me with the tools to effectively bring you a definitive selfie selection of the most bodacious threads Pretty Little Thing has to offer. Grubs up, folk!
Get shirty!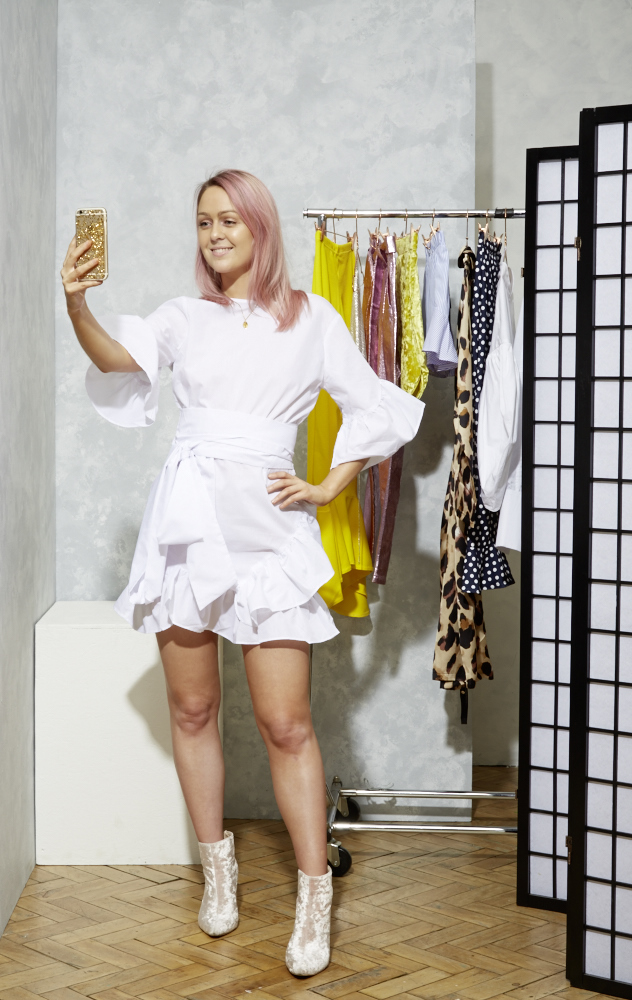 Is it Jacquemus? Nope. Johanna Ortiz? Nein. Caroline Constas? Negative. All things considered, you'd be forgiven for thinking that this, ahem, PLT wasn't a result of a spur-of-the-moment Net-a-Porter splurge. Nah-uh, honey. Bypass the hefty price-tag and bag this bad boy for only £28. How does that saying go? 'Good things come to those who go 12 pages deep in the dress section of online boutiques.' Yeah, that's it.
Funkmaster flare!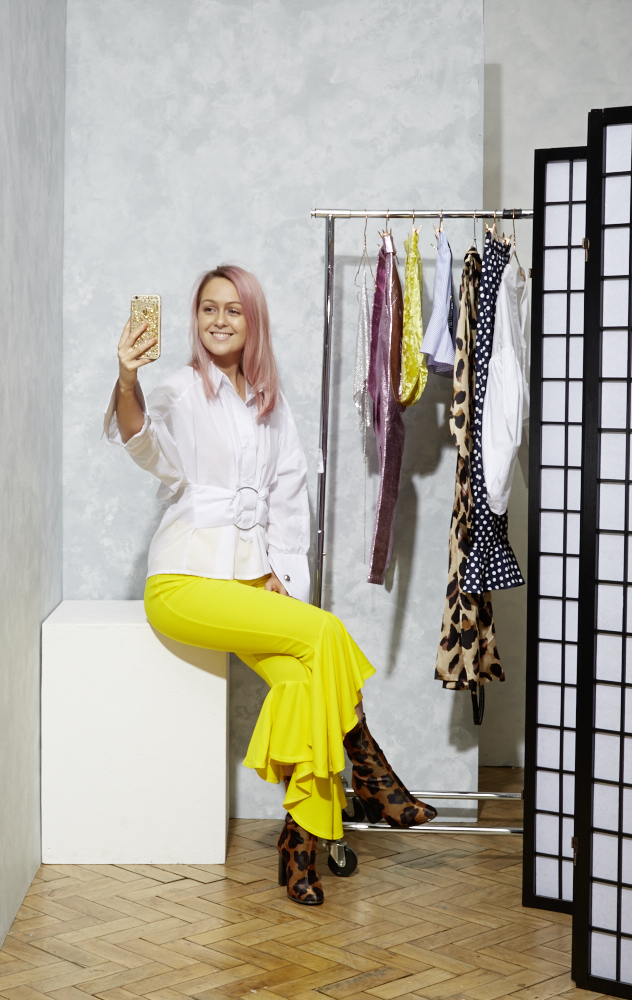 Due in the office at 9AM but teaching flamenco at 5PM? Fear not, my slinky-hipped compadres, for I have got you covered. Well, more aptly, these stellar duds have got you covered. If serving up sunshine (and, potentially, headaches) on the Central Line is your jam (lord knows the 8AM train needs it, amirite?!) then these are the party pants for you. Embody business-on-the-top party-on-the-bottom by toning down the Sunny D vibes via the medium of a smart shirt. I now doth you Funkmaster Flare. Go spread those feel good vibes while inadvertently sweeping the roads.
Drop that shirt off your shoulder!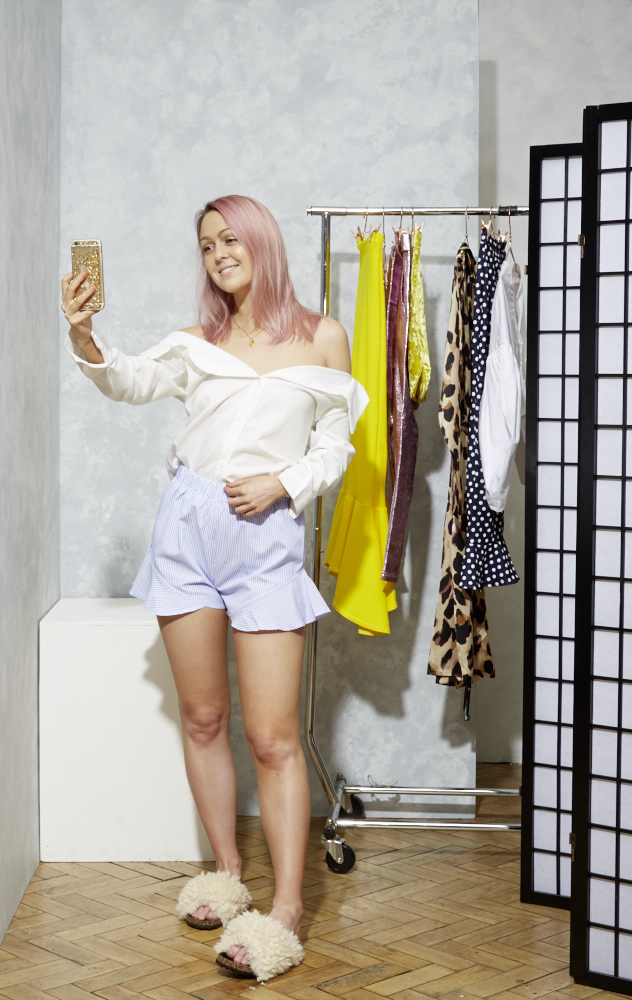 Here's a memo straight out of my internal trend forecast: fluffy sandals are going nowhere in a hurry. Partly because it's difficult to get anywhere in sandals in a hurry (am I the only one who struggles with this?) but largely because I'm willing it to be the case. My affinity for fluff knows no bounds (she says, as she drowns beneath a fuzzy mountain of her own making) and, because of this, I am imploring you to treat your feet to a sandal that ever-so-slightly resembles a Bichon Frise. At only £20 (TWENTY POUNDS!!), you're getting a whole lot of bark for your buck. *ba-dum-chh*
Wild thing!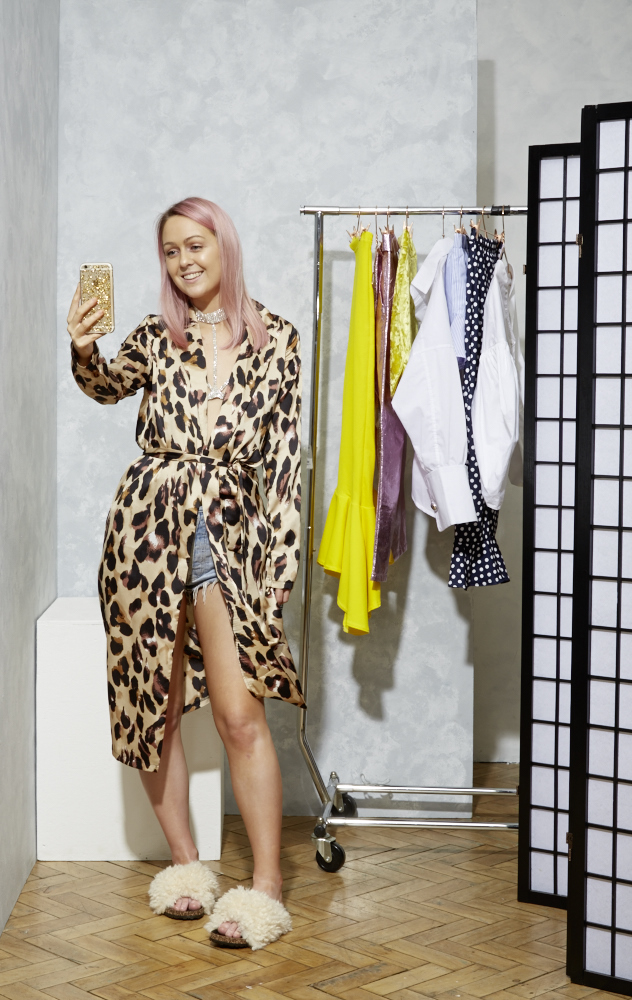 Turn that dressing gown upside down – figuratively speaking – and revel in the abundance of outfit variations that you've just found yourself in possession of. A robe is just a hop, skip and jump away from a kimono, after all. If you're not quite ready to take your mum's old maternity gown to the streets (don't worry, I've done it on behalf of us all) then consider this silky leopard print number your gateway.
You've got chainmail!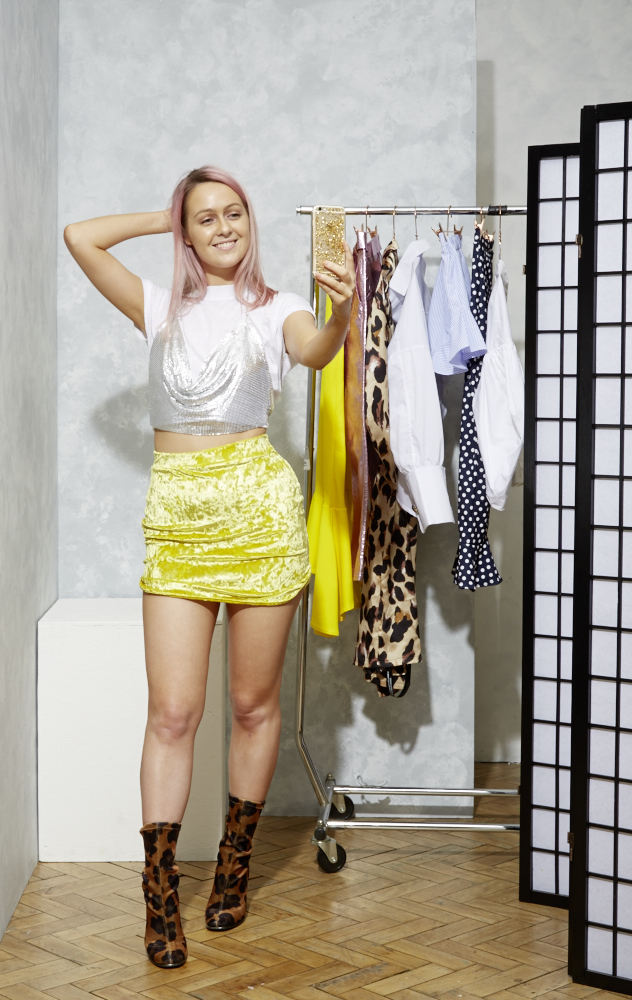 This look was founded on the basic tenets of Kendall Jenner's aesthetic – Paris Hilton circa 2002 being a pretty fundamental teaching – and, kooky velvet boots aside, I think it's a pretty solid effort. If you're hellbent on going full throttle Kenny J (who isn't?) then forego the plain white tee and introduce your nips to the bizarre feeling of chainmail. It's what Kendall would want.
IRL fancy pants!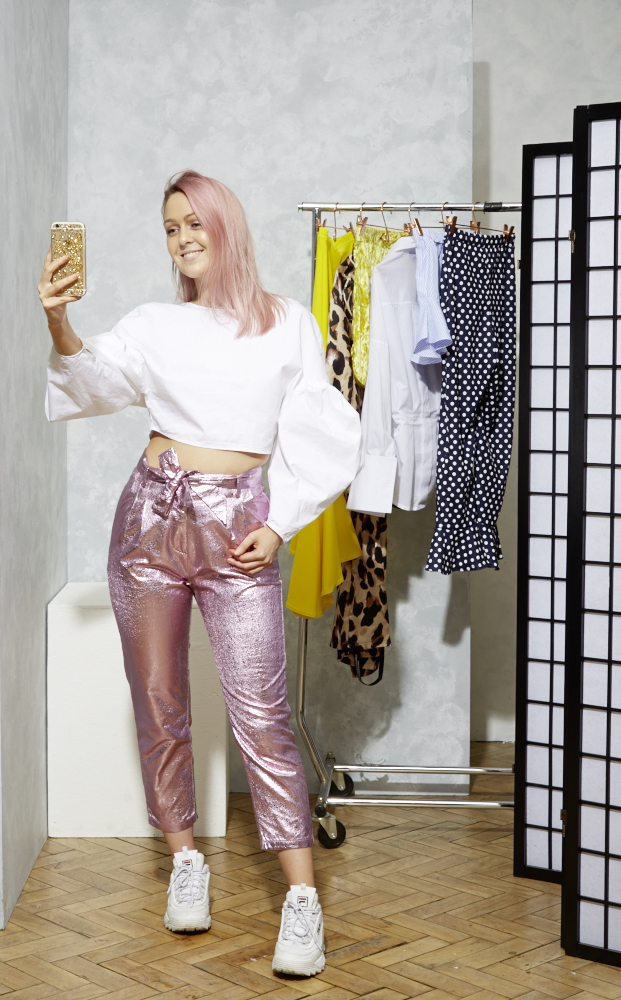 There are fewer things in life I adore more than a limelight-hogging sleeve except, that is, for highly-competitive-in-the-limelight-hogging-department tinfoil pants. Those things are a rarity. For that reason alone – and because big sleeves are big bizniz this season – I reckon it's only fair to let your limbs in on the act. You know what to do.