I'm going to level with you: fewer things light my fire more than trying on fresh threads. In man-candy terms, Ryan Gosling is but an ember compared to the blaze that burns within me when a clothing order is involved. Gosling 'Hey Girl'ing' his way to my front door? Sure, I'm down to clown. (It's Ryan Gosling, guys; I'm not exactly going to send him away.) Dave, the DPD driver, pulling up outside my gaffe? HUBBA HUBBA. With that in mind, trying on Monki's exquisite new garb was a more than pleasurable experience. But I'm not just a receiver, I'm a giver, too; so here, for your eyes only, is a definitive list of Monki funkiness your wardrobe needs right now. You are welcome.
1. One Piece Wonder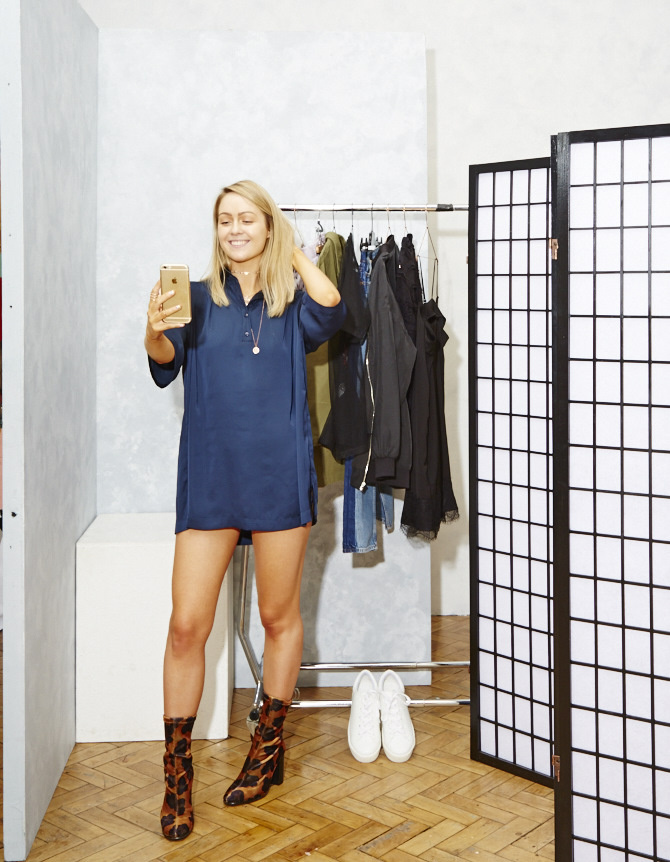 Behold, the silky shirt. You may be thinking, 'Cool, yeah, I like shirts' but I'm going to need you to get a little more enthusiastic, for this isn't just a shirt: it's everything. Literally and figuratively. Does your 9-9 lifestyle require you to slip into something a little sassier post-work? Untuck this bad boy from your trews and team with heels. BOOM! In need of a silky jacket? Keep it unbuttoned. Fancy fashioning yourself a jazzy headscarf? Wrap it round your head ten times and…kidding. Kinda.
2. Game On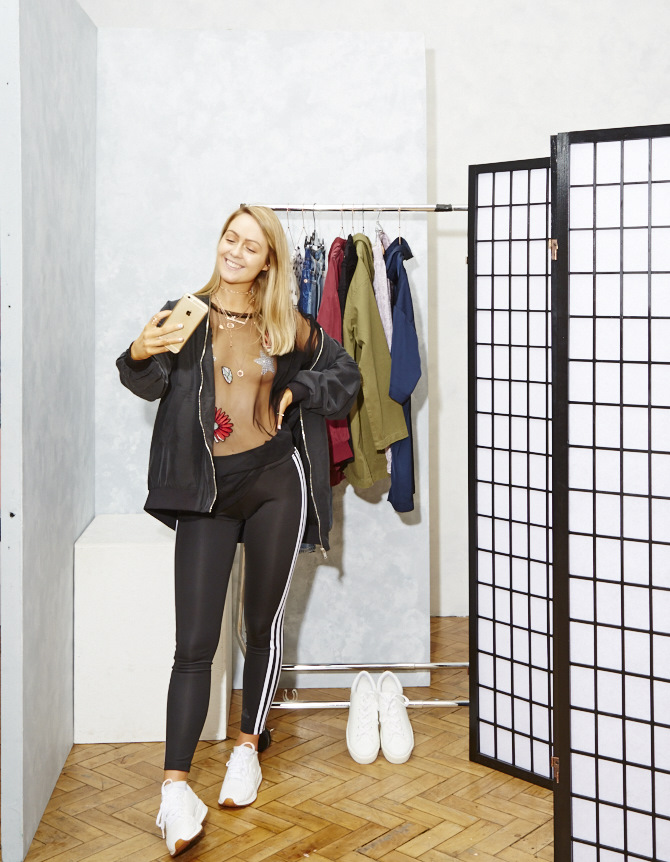 While nipple pasties might not be part of your athleisure aesthetic, they're most definitely a part of mine. Either way, maximising the mesh marvel that is this embroidered tee (via the medium of a cute bra or strappy crop) is always a stellar idea.
3. After Dark Affair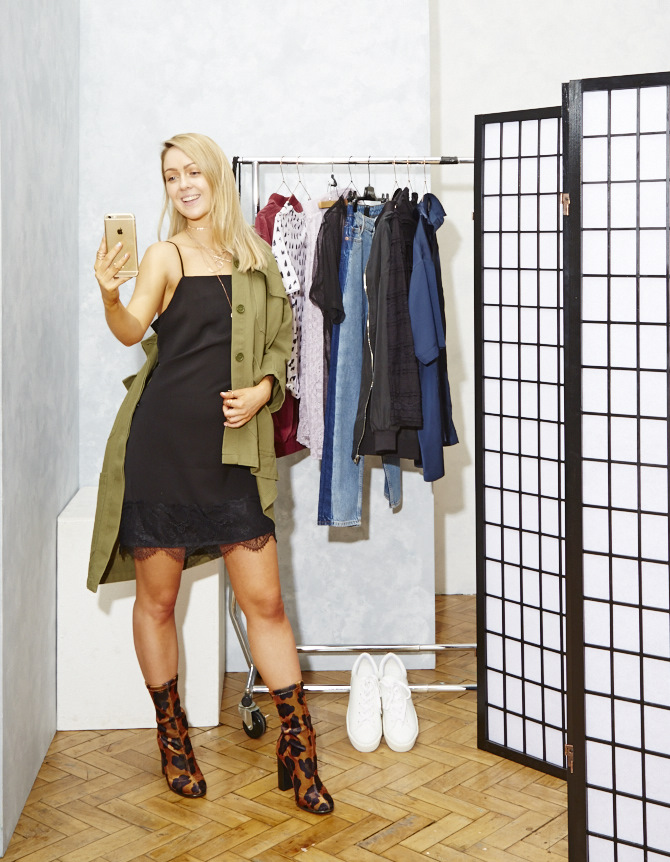 If you're in possession of a slip dress and a camo jacket, you've basically got the world at your feet. If you haven't, may I suggest the above. Mix and match this unlikely combo and prepare to receive, 'Ooh!'s and 'Aah!'s aplenty from onlookers. You're just so fashun, y'know?
4. Nana's Curtains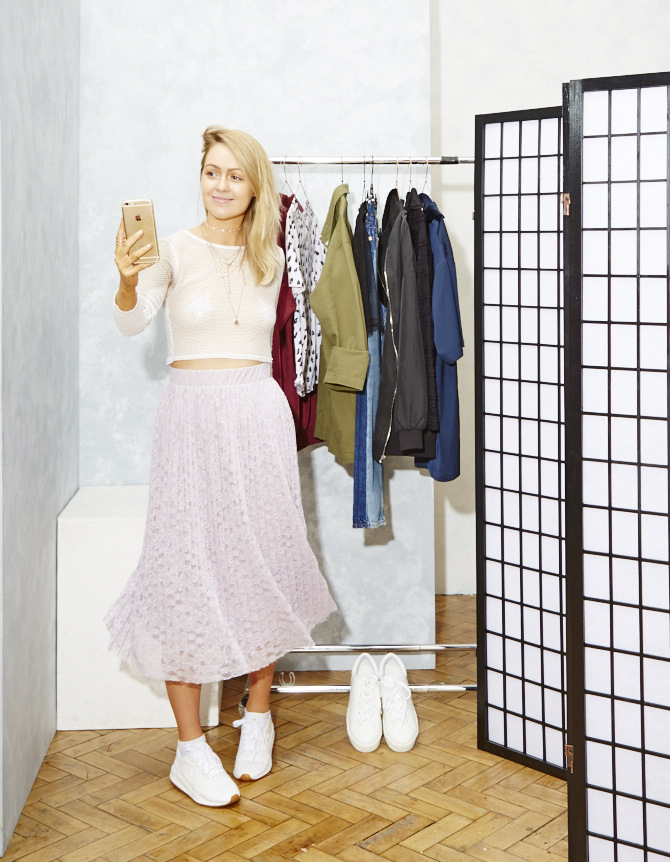 2K16 was the year we well and truly raided granny's attic – hi-jacking her trophy jackets and leaving her with nothing but her namesake pants – and the raid continues for 2K17: including, but not limited to, this lavender lace skirt.
4. KAPOW-ski!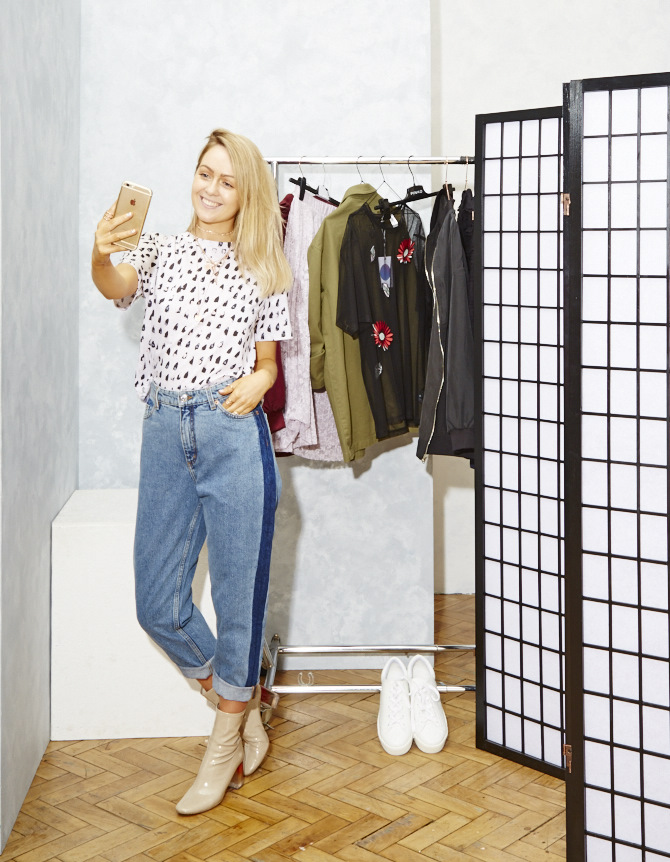 No, you're not looking at Zack Morris. It's me! Daisy! I swung by Bayside High on the way to tell you that mum jeans and a graphic tee are your gateways to outfit excellence. GTG, got a date with Kelly at the Max.
5. Business On The Bottom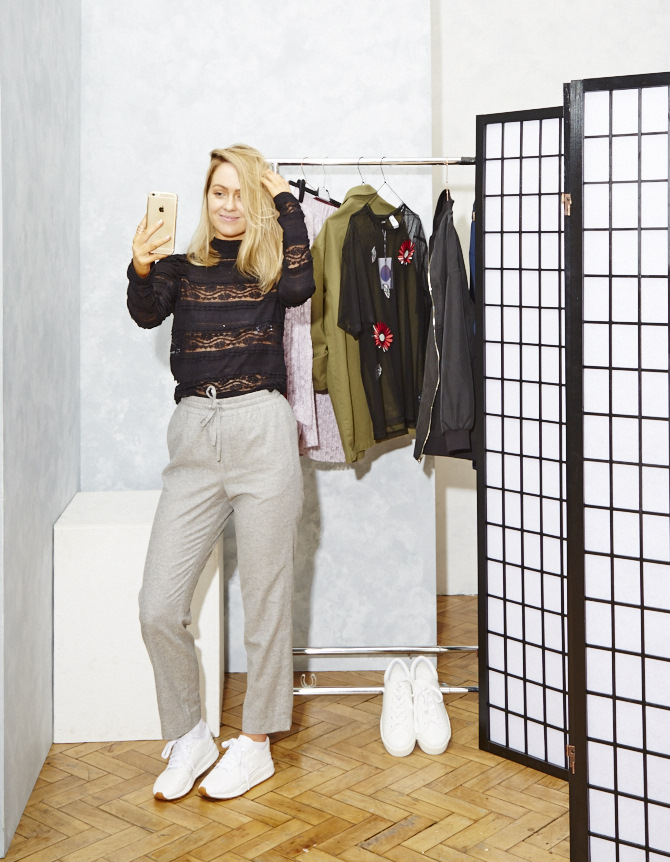 Business on the bottom, party on the top, amirite?! A little lace never hurt nobody, especially when it comes in the form of this high-neck, sheer-panelled crop.
6. Bargain Balenciaga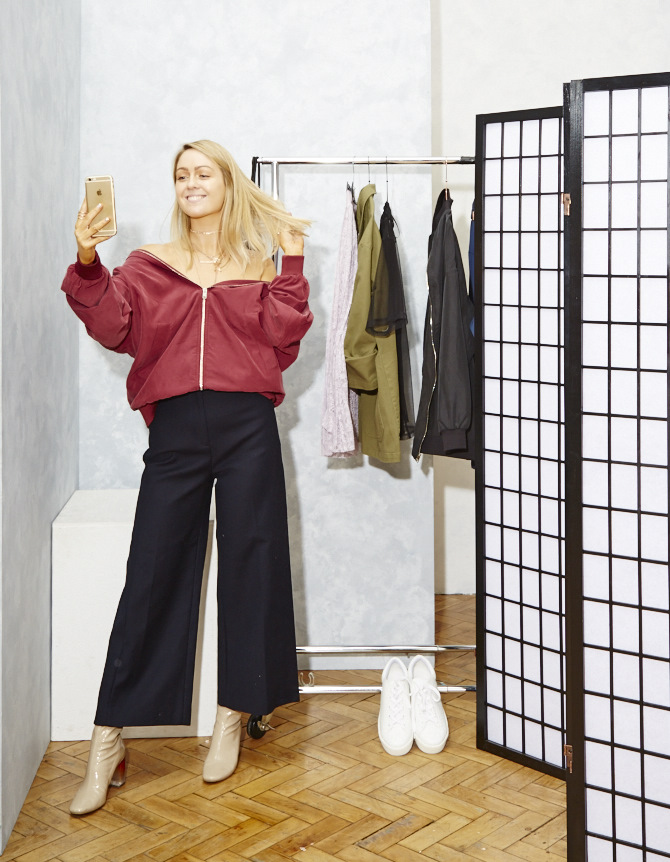 If I told you that you could recreate Balenciaga's off-the-shoulder bomber for less than £50, would you believe me? No? Smart. I wouldn't believe me either. Except, you totally can. Bag this swoon-worthy maroon bomber and unzip it just a lil' bit, affixing it to your tatas with tit tape. Et voila! You're basically Bella Hadid.