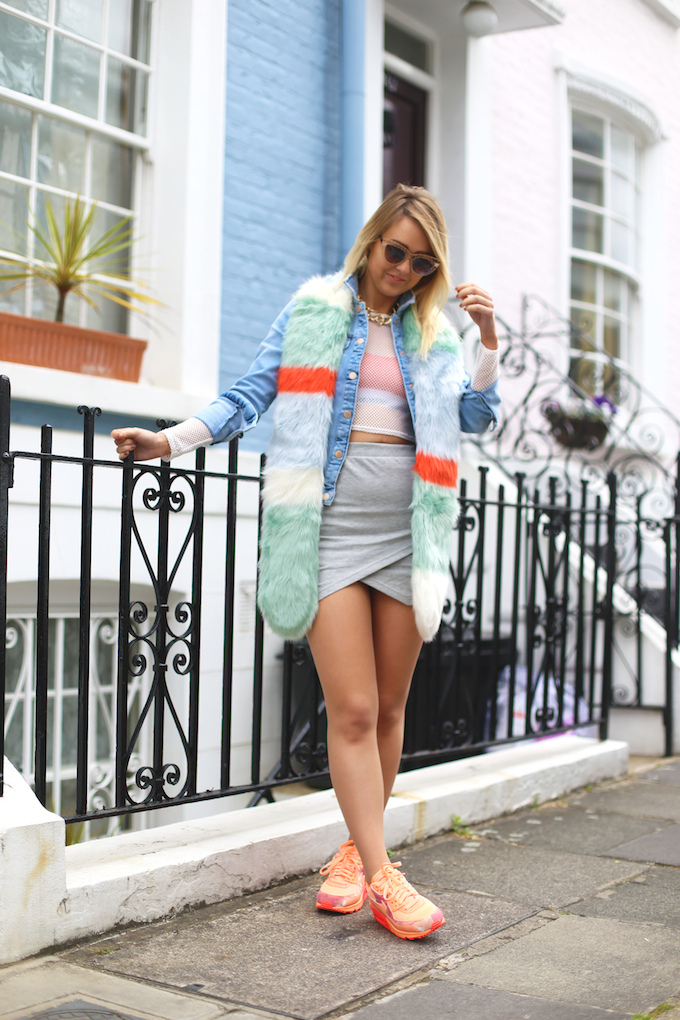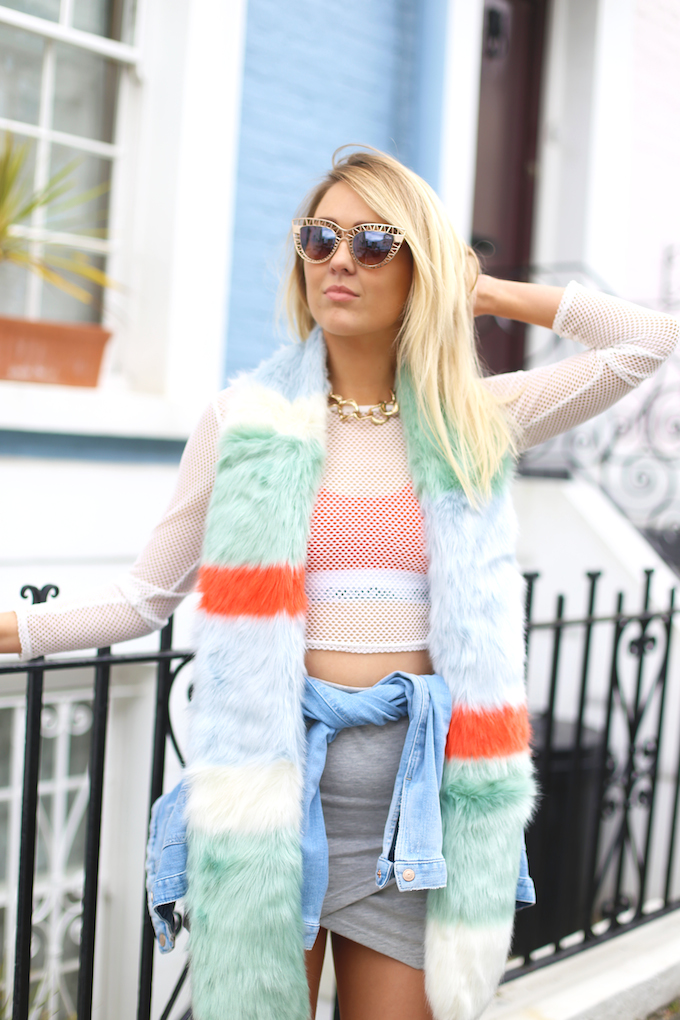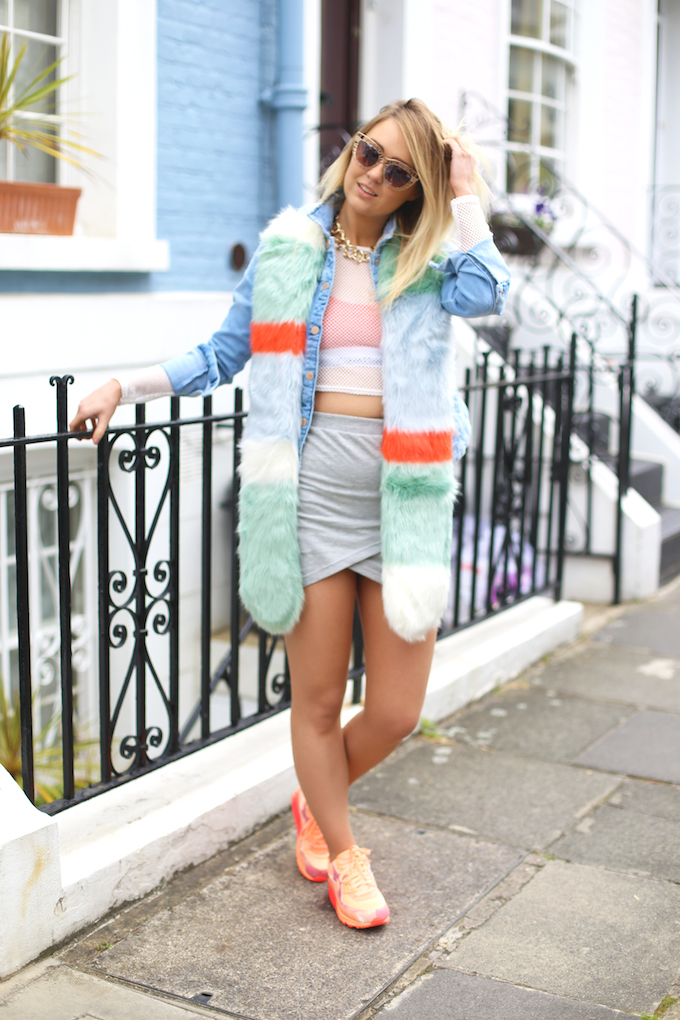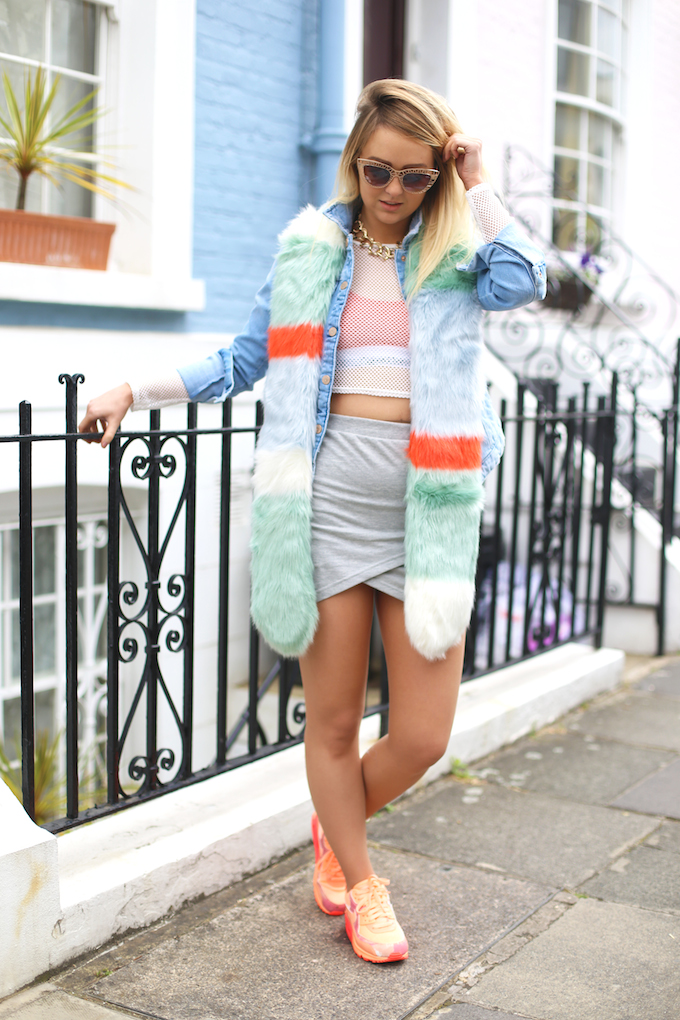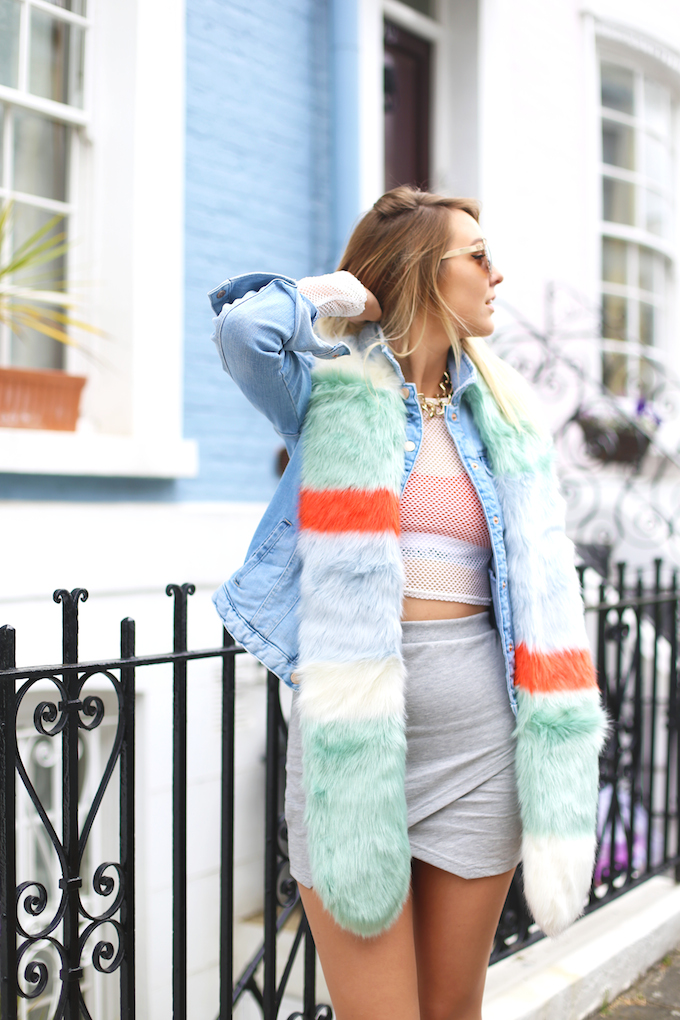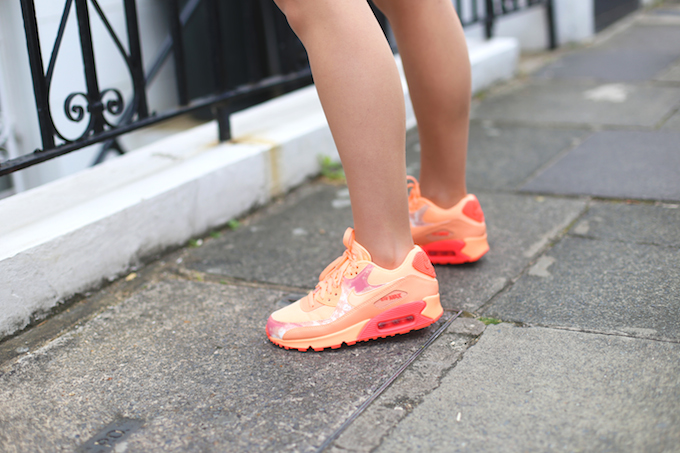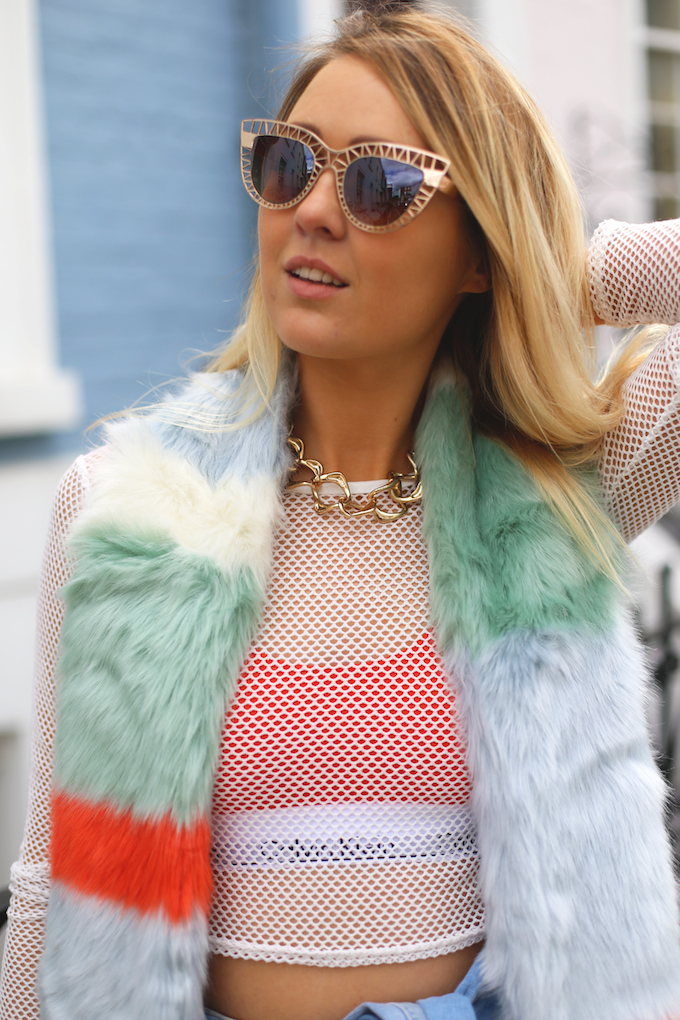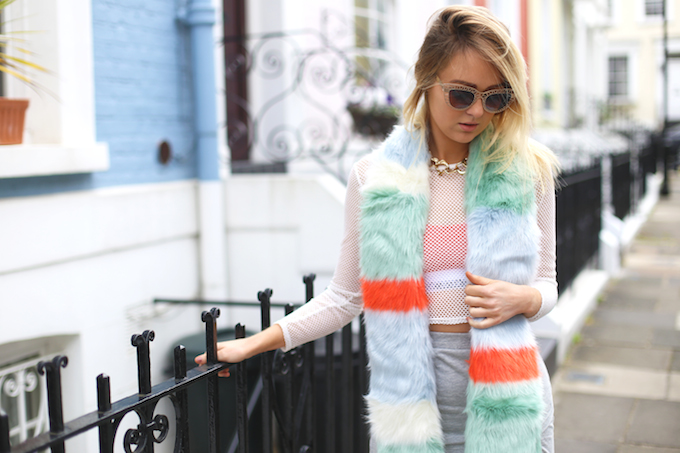 ASOS Scarf* / Zara Jacket / Quay Sunnies* / Calvin Klein Bra* / Netted Top / ASOS Skirt* / Air Max 90 Trainers*
This post is brought to you by the gifting gods at ASOS. Crazy, right? A-S-O-S. My mind is still reeling from the dreaminess of it all. You may remember a little while ago I did a swanky collab with the ASOS crewdem, styling up an 'occasion-wear' look featuring head-to-toe ASOS, naturally (you can check it here, babycakes) – and it seems my stars aligned once again 'cause they ever-so-kindly asked me to do a Part Two. I know: I'm a jammy fucker.
For part deux, the team asked me to style a look based around a key piece: turns out the key piece was a faux fur popsicle-esque pastel scarf and I was, understandably, over the fucking moon. So, here it is! The scarfs myriad of muted hues meant I could've really opted for any number of rad looks, but my beady eyes stumbled upon these eye-popping Air Max 90's and the rest was history. I then proceeded to go H.A.M. on the neon orange and bagged a sorta-matching Calvin Klein underwear set; comfortable is an understatement. I never really wear bras – when you have itty bitty titties as small as mine they don't tend to need support – but I could just tell they were pleased as punch to be pillowed at last. Add some statement sunnies (*how* rad are they?), a crazy cheap netted tee (from eBay, me thinks) and a super-casj jersey skirt and ALL SYSTEMS WERE GO. But forreal though, I'm really digging this look. After spending so much of my time in impractical furs, uncomfortable PVC and unruly feathers, it really is an absolute pleasure to tuck my weary feet into some dope kicks and shimmy my booty into a forgiving skirt. Unadulterated bliss, babes.
Fancy seeing yaself on ASOS? Of course you do (who doesn't?). Tag your Insta photos with #AsSeenOnMe or upload your look to their ASOM gallery and consider yourself an internet phenomenon/break-out model/virtual goddess. I won't judge. I will snoop though, so make it good.