It is 4:30pm on a Monday afternoon and I am huddled up on my sofa, swaddled in a powder blue faux fur throw, embedded deep within a mountain of leopard print cushions and cooing over the magical shards of light that have taken up residency on the walls thanks to the gargantuan disco ball I have placed on the floor (on a sheepskin rug, naturally; nothing but the best for my balls!) beside me. There's another disco ball sat on a chair opposite me (comfy are ya, pal?) and there's a disco ball plant pot on the windowsill not too far from that one. There are miniature disco balls filling the many empty glass jars where Jo Malone candles once burned (am I boujee?) and there are disco balls sat atop the tea, coffee and sugar receptacles behind me. In short, this is my happy place: disco balls deep.
Sadly you won't be seeing much of the aforementioned living-room-slash-kitchen in this 'ere post because my brother hasn't quite mastered the art of taking a photo on a disposable camera without making his forefinger the star of the show (thanks, pal! You cost me £35, you fucker!). So here, instead, are shots of my makeshift walk-in wardrobe and some other mirror ball-laden corners of my humble abode, complete with commentary.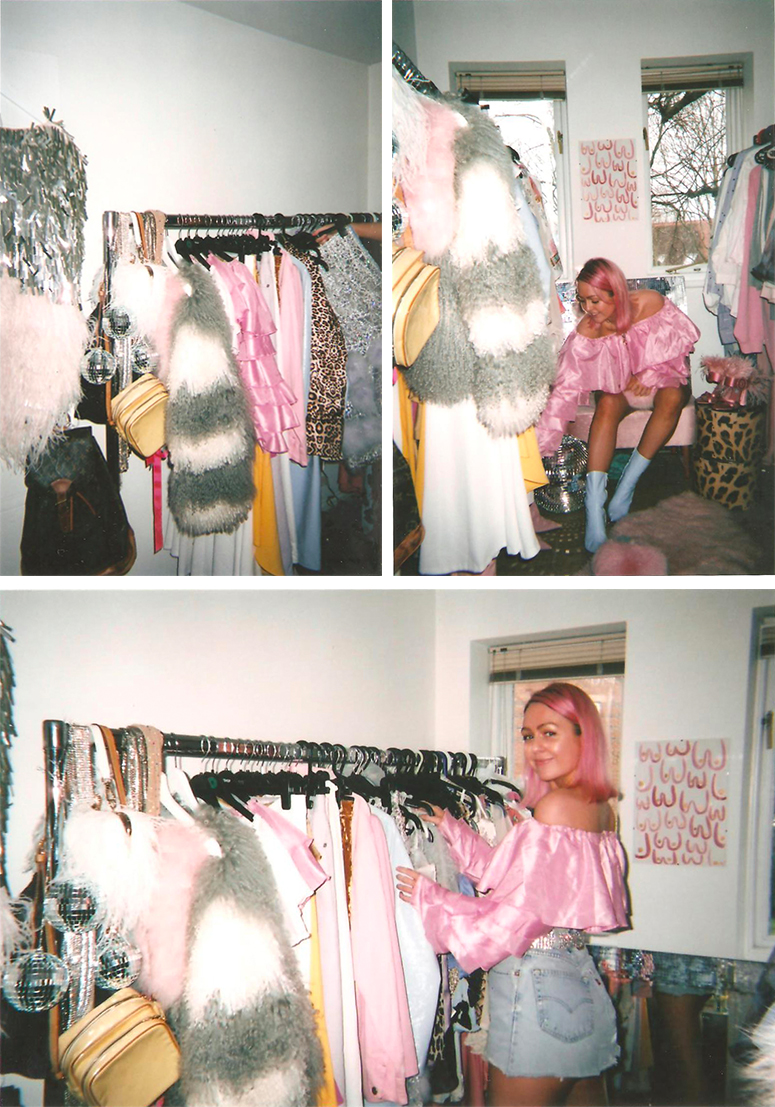 If I look smug in that third shot it's because I FEEL SMUG! It took a lot of sweet talking and a fair few sexual favours for this room to be the walk-in wardrobe of dreams that it currently is and not the unused 'study' it was originally destined to be. I am nothing if not persistent and persuasive.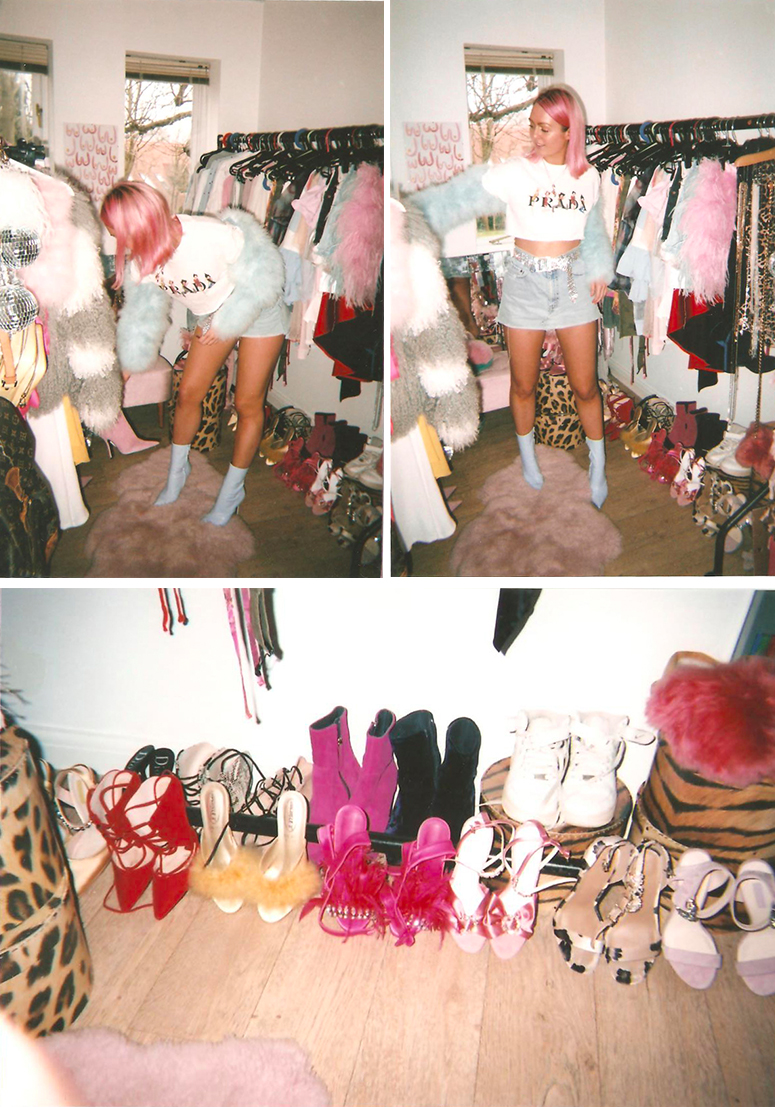 It's probably for the best that the final photo is so over-exposed because I'm yet to dust this section of shoes. I am a terrible shoe mother.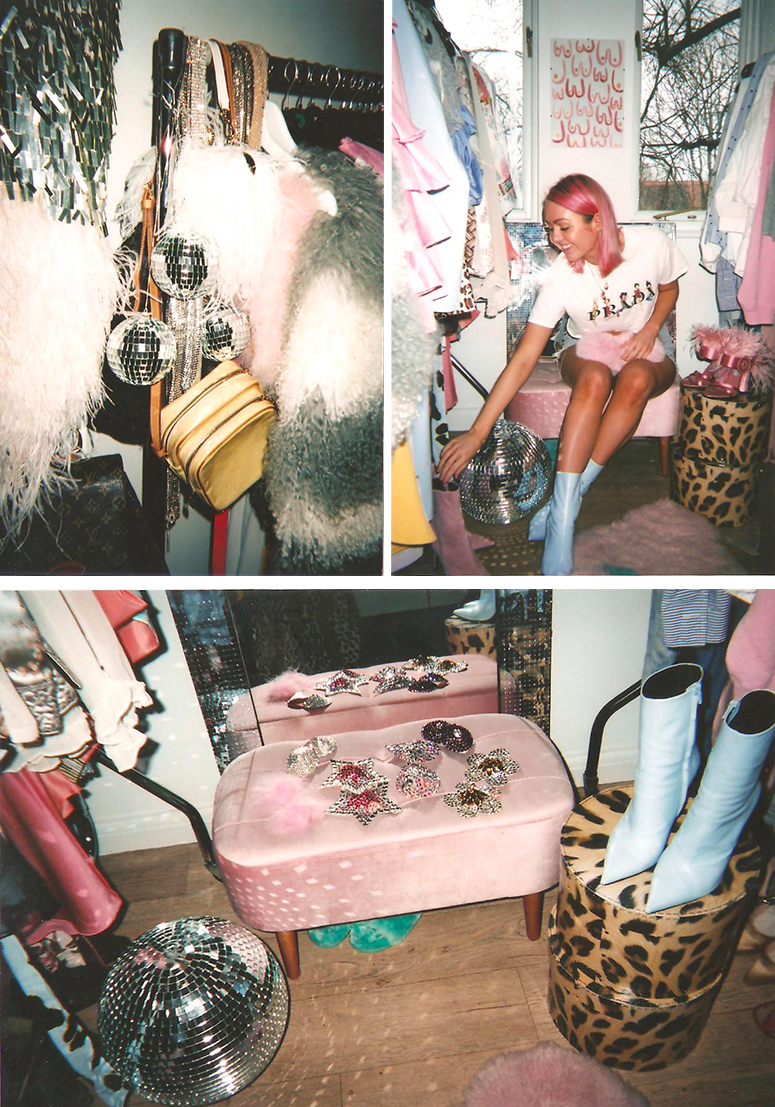 I've amassed an impressive nipple pastie collection over the years and, for the purpose of this shoot, I laid a few out on the velvety stool I nabbed from HomeSense. That star-spangled set and the flowers-cum-fried-eggs are courtesy of my jewellery collaboration with Ruth Melbourne. LOOK HOW THEY SHINE! No KiraKira necessary. Disco tits 4eva.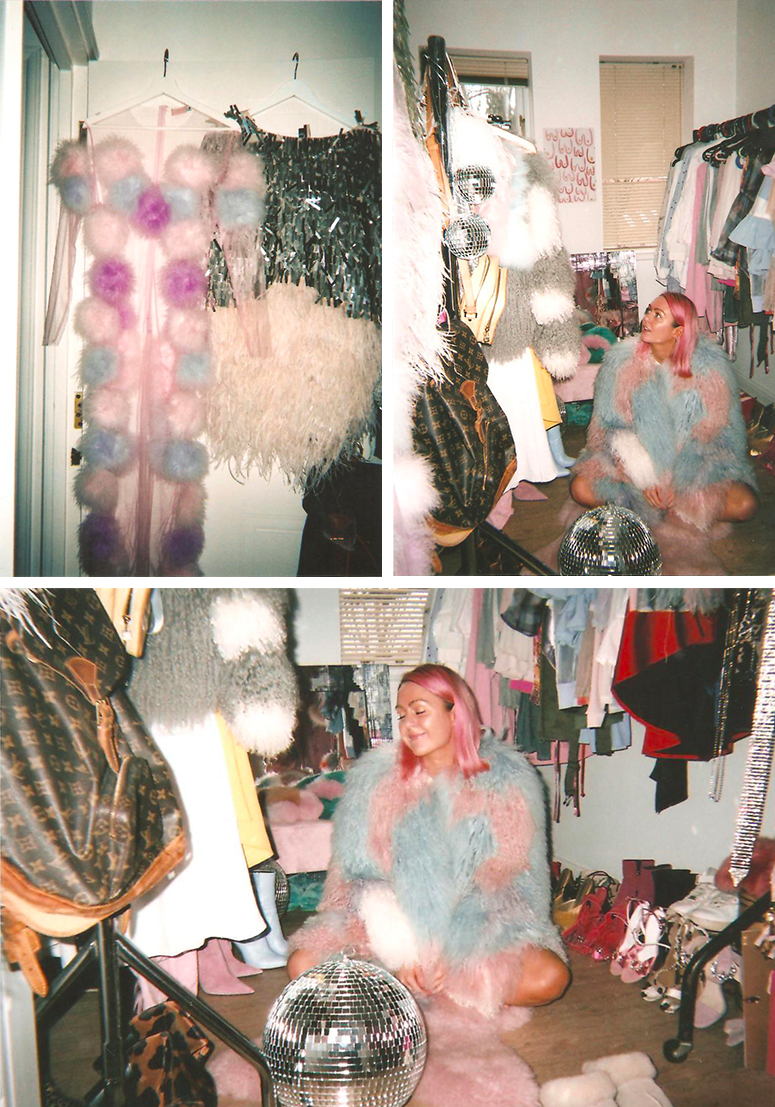 That Louis Vuitton backpack has seen better days, amirite? That coat, however, is still very much living its best life.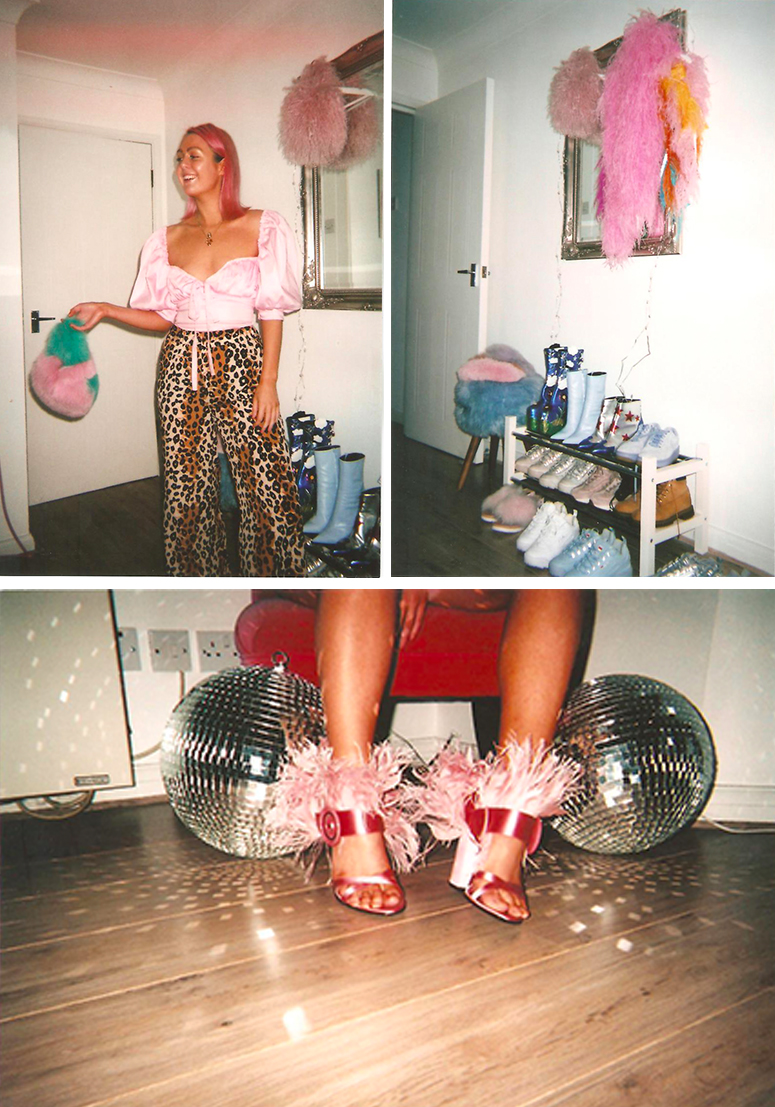 Dropping big dollar on these Prada heels meant that I forfeited the ability to actually go anywhere in them, and I'm totally okay with that.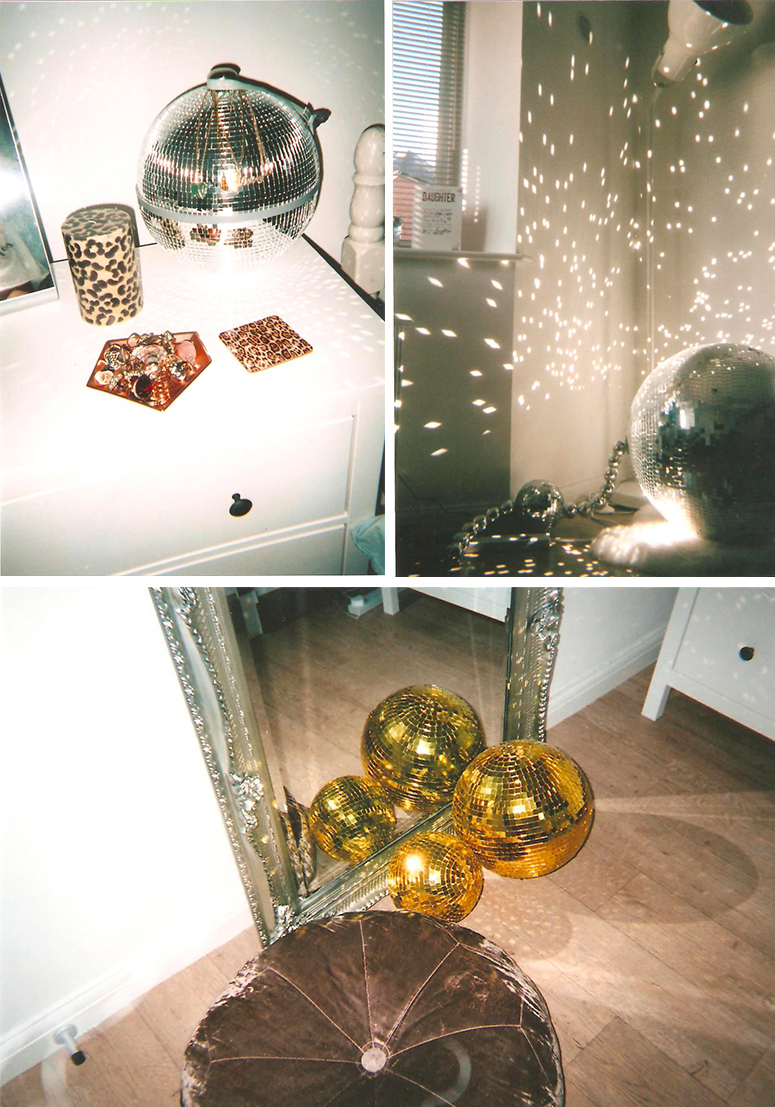 Allow me to introduce you to those magical shards of light that I enthused over earlier. That giant disco ball cost me a mere £20 on eBay (twenty!! pounds!!! it was essentially daylight robbery!) and while I love it more than all of my childhood pet hamsters combined, it's received mixed reviews from guests.
Some compared it to anal beads, some thought it looked like it belonged on the set of Beetlejuice, some worried that it would come alive at night and use its disco tentacles to walk across the floor and kill them as they slept, and some simply said "what the fuck is that alien thing on your floor?" Needless to say, they won't be invited over again. Friends come and go but disco balls are forever.
(Just kidding!)
(Sort of.)