The existence of divine intervention was proven in the delivery of these Missguided bell-bottoms. Not too long ago, the bank account was looking particularly sorry for itself and BAM! a bountiful MG parcel arrives at my doorstep, full to the black-packaging brim with awesome accoutrements. I'd be lying if I didn't say that gifting was a godly happening.
Awesome threads aside, I have news. Well, not new news but news nonetheless: I am venturing into YouTube territory. A recent chat with my ever-marvellous and incredibly motivational gal pal, Gemma, has resulted in me buying a butt-tonne of equipment that I thought I'd never need, in preparation to explore an avenue I never thought I'd explore. The thing I love most about my blog is the opportunity I have to divulge all sorts of embarrassing and hilarious anecdotes with y'all. Admittedly I love feathers, but I appreciate a hearty fellatio-gone-really-fucking-wrong story just as much. With that in mind, I'm going to further embarrass my monotonal self and upload all my stories and musings to yewteewb. Plzzzz hit up the channel if you like the sound of frank female talk (the word 'labia' may be thrown around a lot), the low-down on glorious garms that are currently charming me, embarrassing and enlightening sex stories (the dil-dos and don'ts, if you will), and the odd, well-meaning ramble (I'm a woman with an opinion and I'm NOT AFRAID TO USE IT!). Sounds good, right? Wrong! It sounds fan-fucking-tastic.
P.S. I will still be writing. Writing is my first love. YouTube is more like my seedy mistress.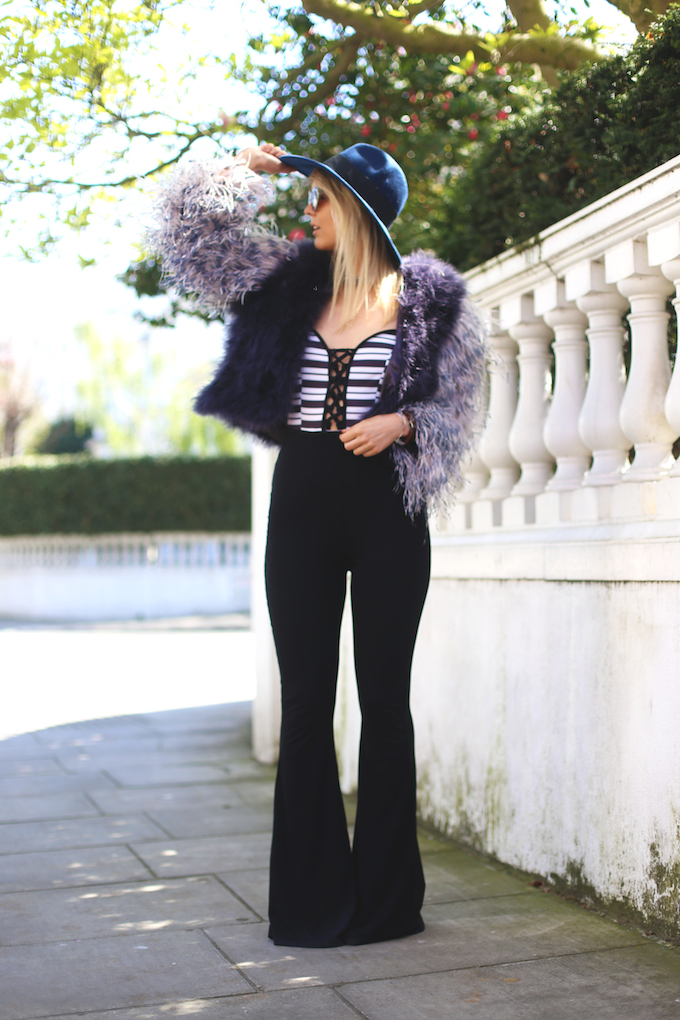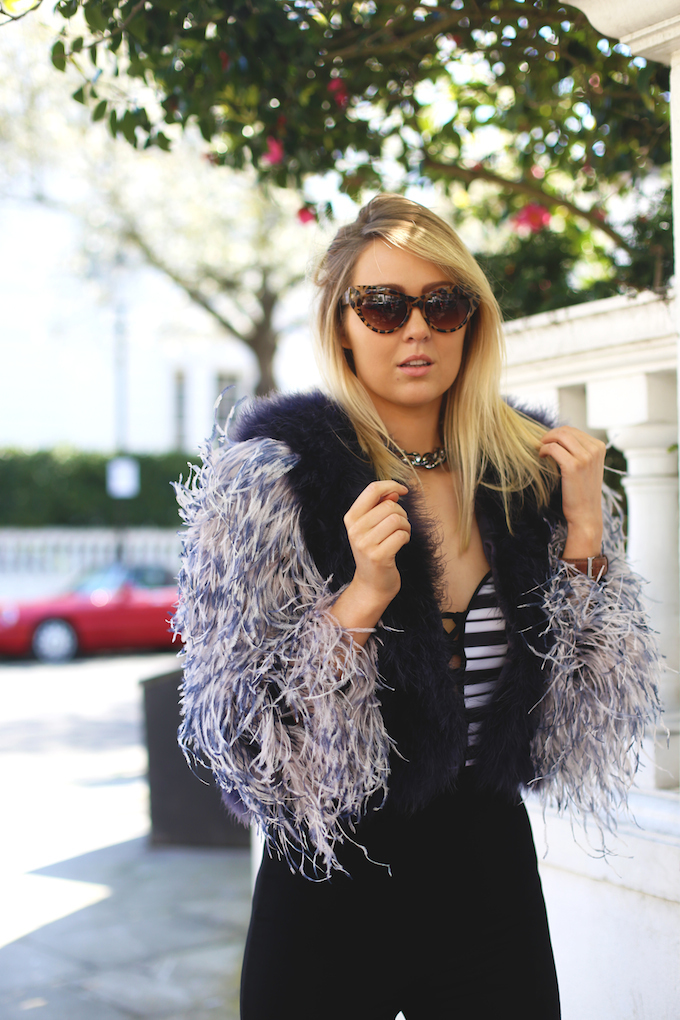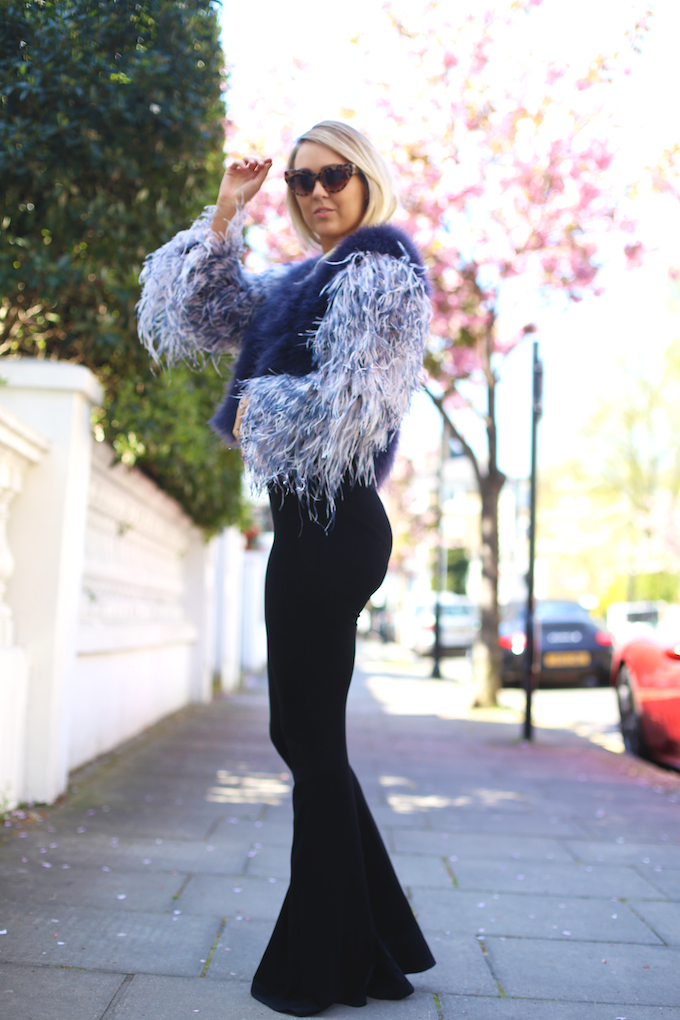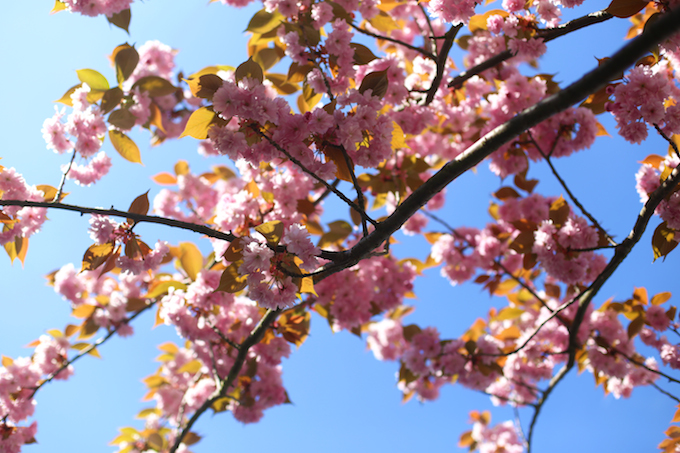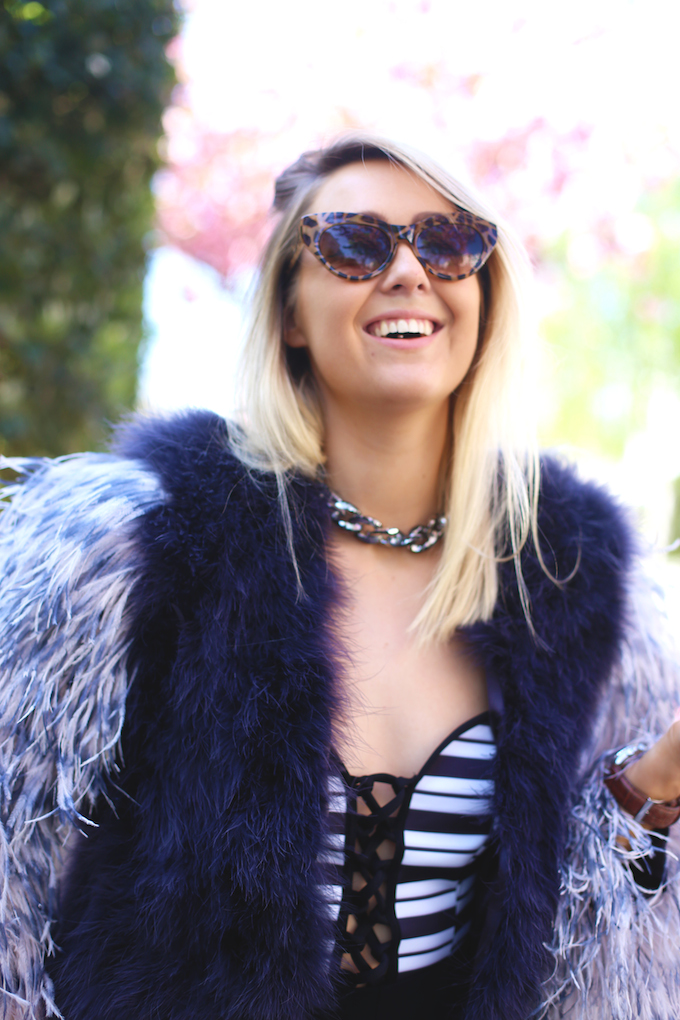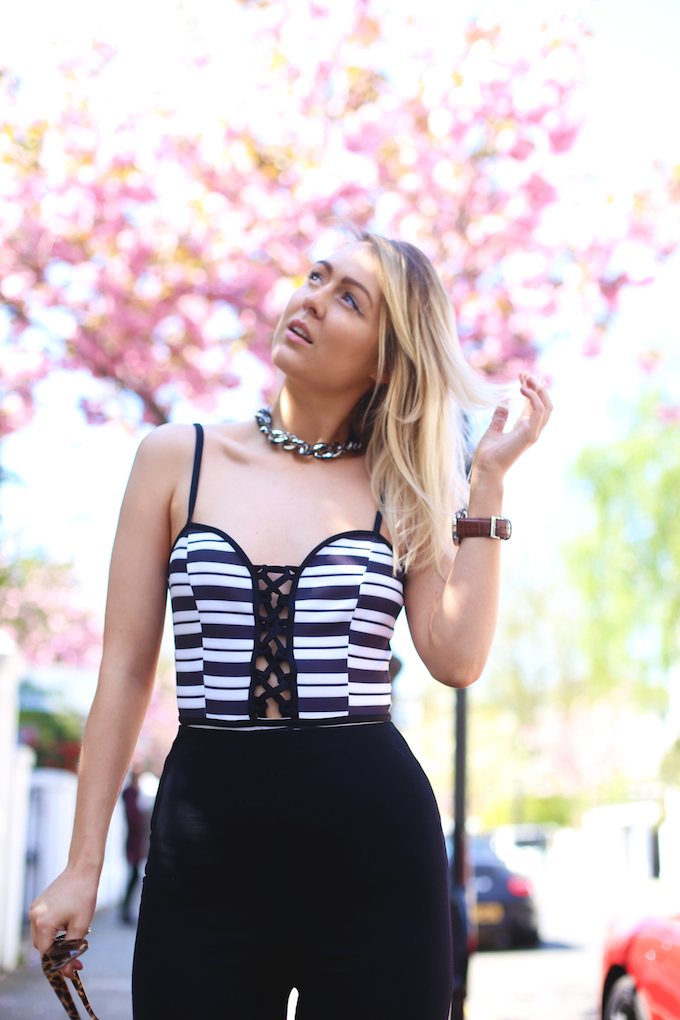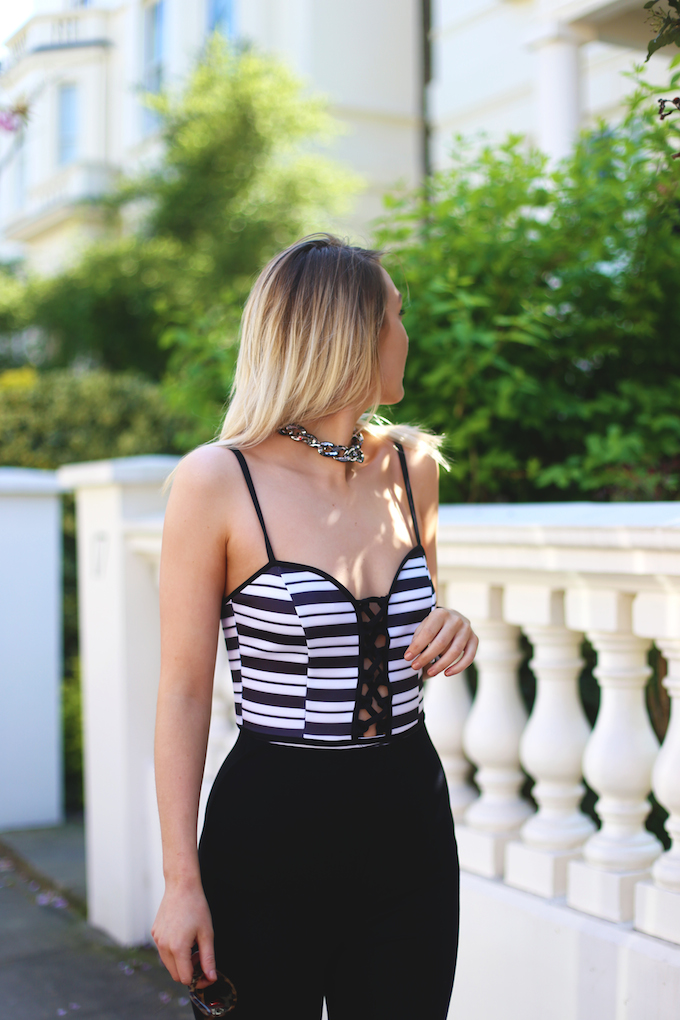 Millie Mackintosh Feather Jacket / Oh My Love Body / Missguided Flares* / ASOS Sunglasses / ASOS X Catarzi Hat