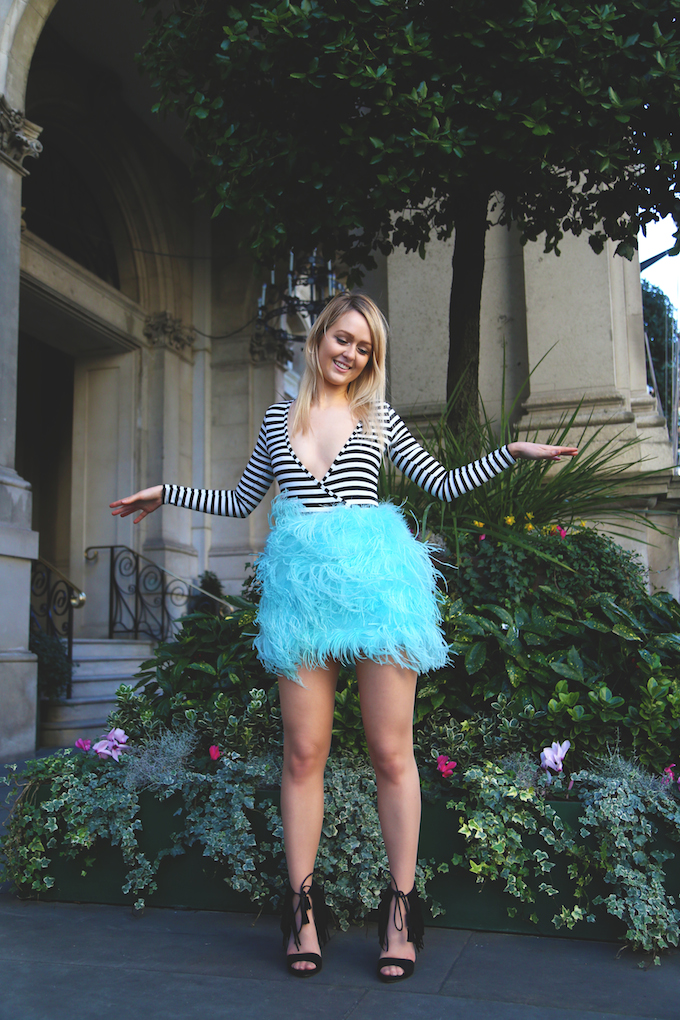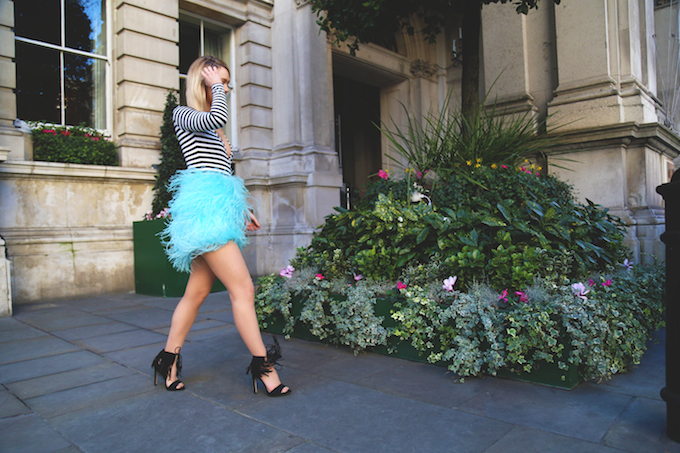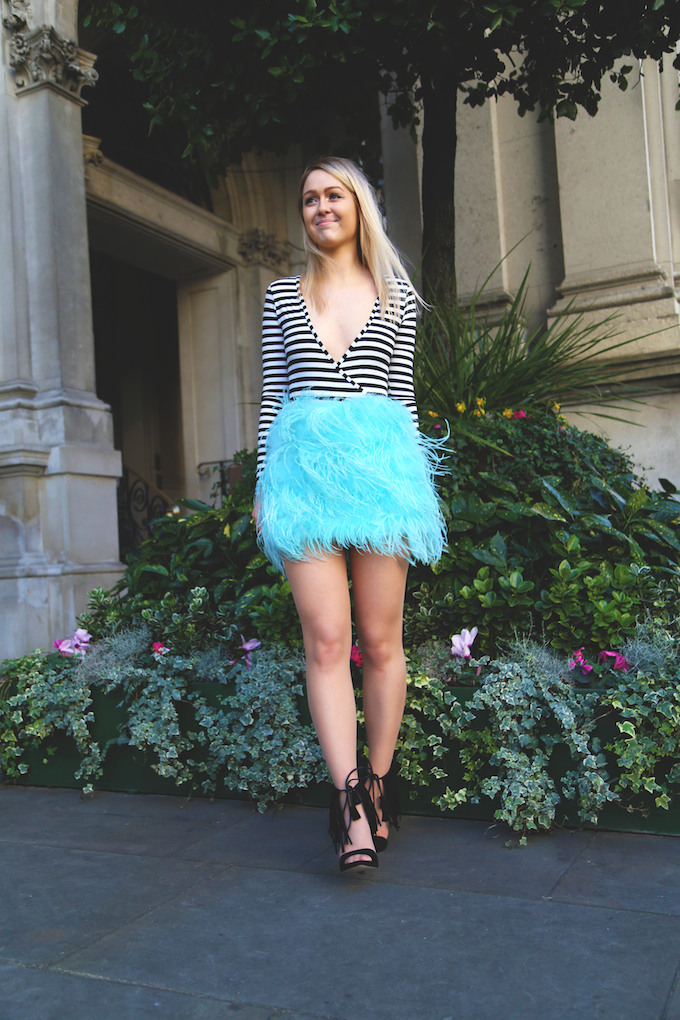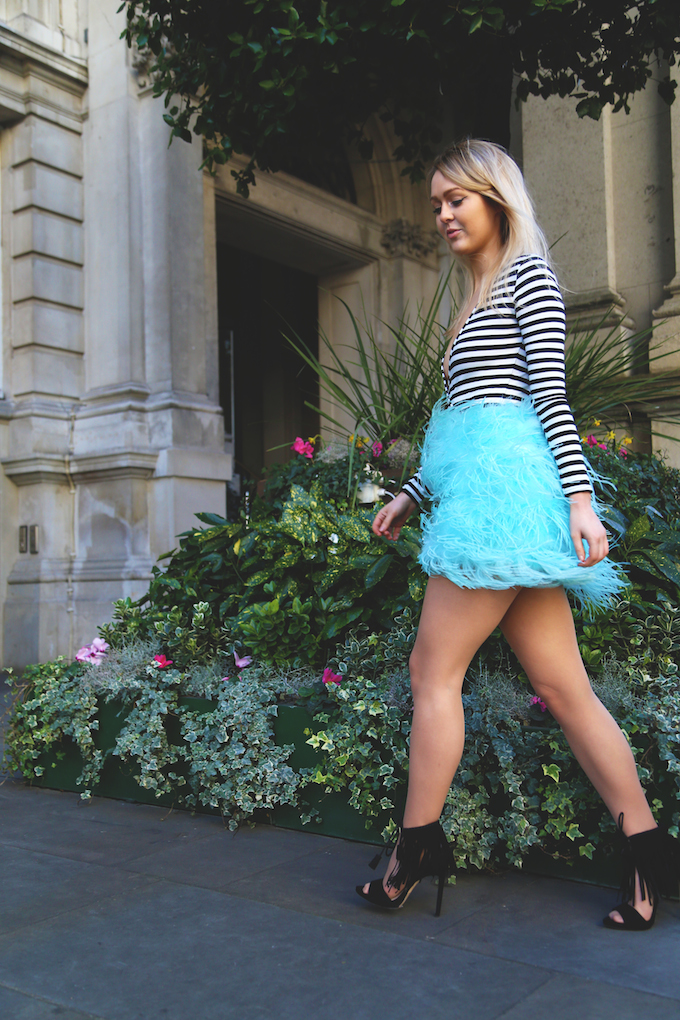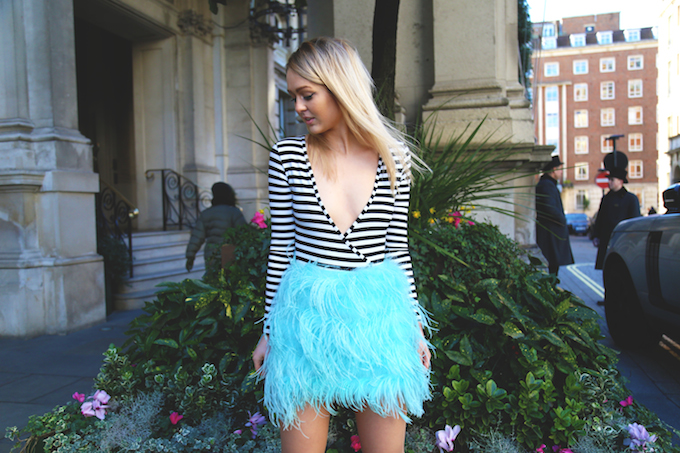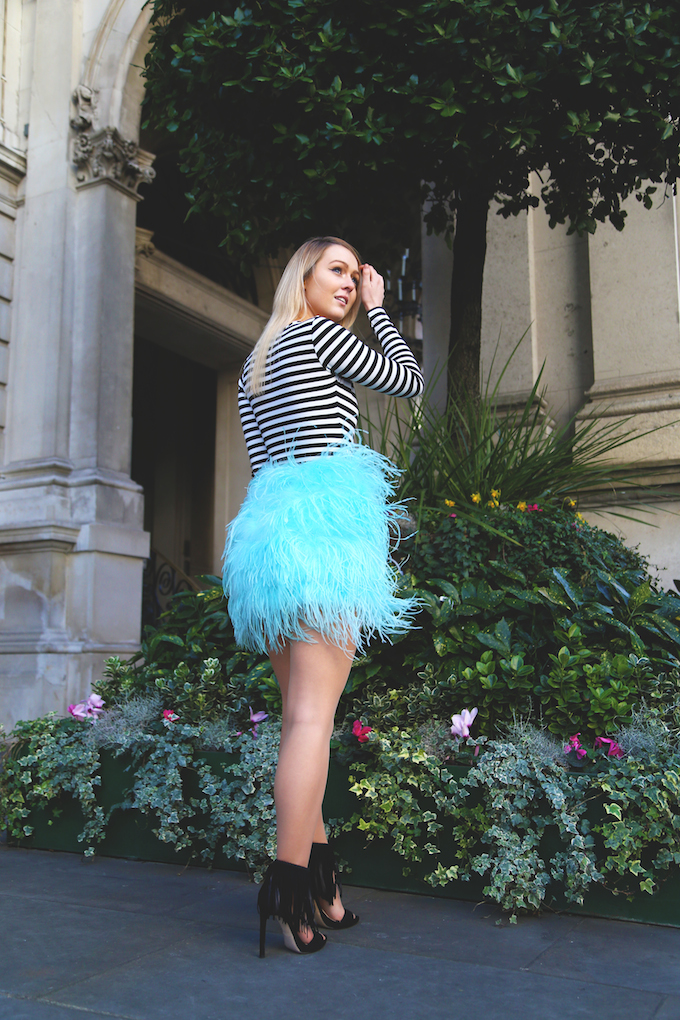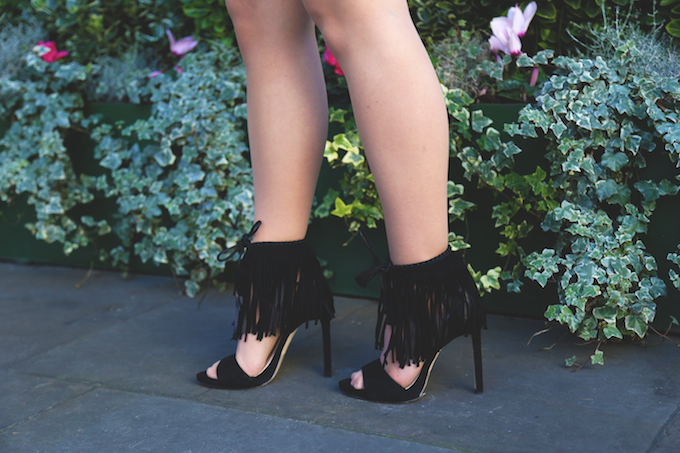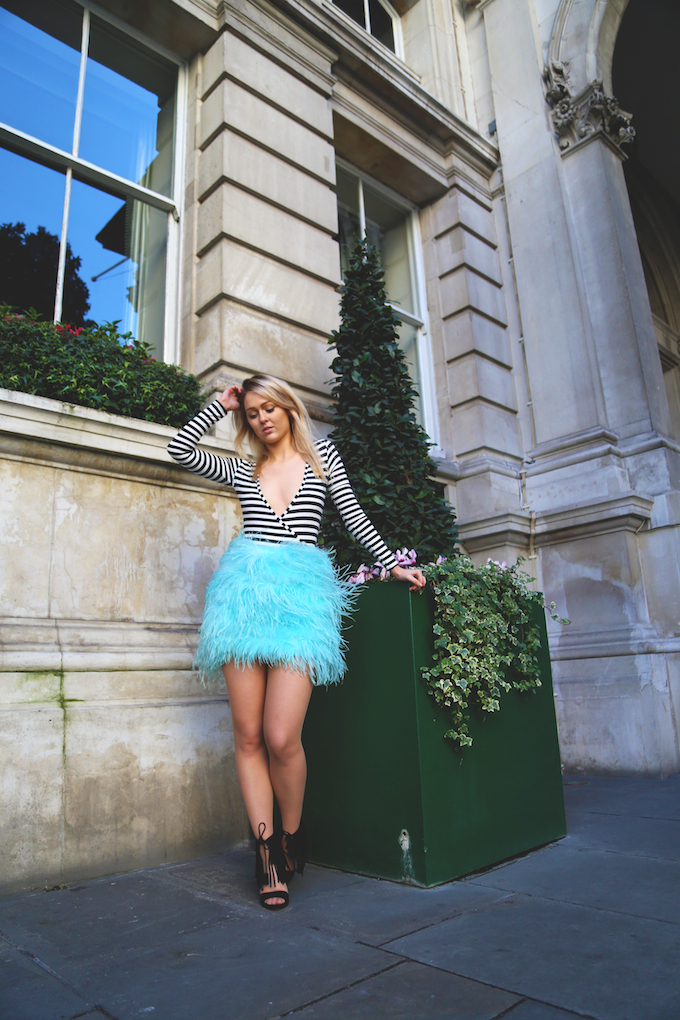 Topshop Feather Skirt / Pretty Little Thing Body / Zara Fringed Heels
The first thought I had when perusing these photos? 'Fuck me, my thighs are c-h-u-n-k-y'
My second thought? 'Fuck it, I look F-A-B-U-L-O-U-S'
I can't even begin to stress how damaging to ones self-esteem trawling through hundreds of photos of yourself can be (for blog purposes, obvz). Alas, such a first world problem.
Anyhow, from a bunch of 300-odd photos I manage to find about eight that I think are facially acceptable and HERE THEY ARE. Questionable boat-race aside, I think my outfit is pretty plumin' marvellous. Needless to say I felt like a queen dashing in and out of The Langham whilst the doormen tended to my suitcase (full of outfit changes for shooting, FYI. I'm definitely not plush enough to indulge in a casual stay at The Langham. Or even a Travel Lodge, for that matter).
I've mentioned before that I bagged this Toppers feather number through Depop and I can't stress enough how handy it is for finding those treasures you'd wish you'd bought in store before they sold out, never to be seen again. And I'm not just saying that 'cause I worked at Depop for a while. The body is dead cheap, from Pretty Little Thing, and it's a corker but be warned: your tits may make a break for freedom. You don't have to be eagle-eyed to see that I'm not blessed in the breast department but even I had some trouble keeping Mary-Kate and Ashley under wraps. I was talking to Tiger with an entire tit out at one point.