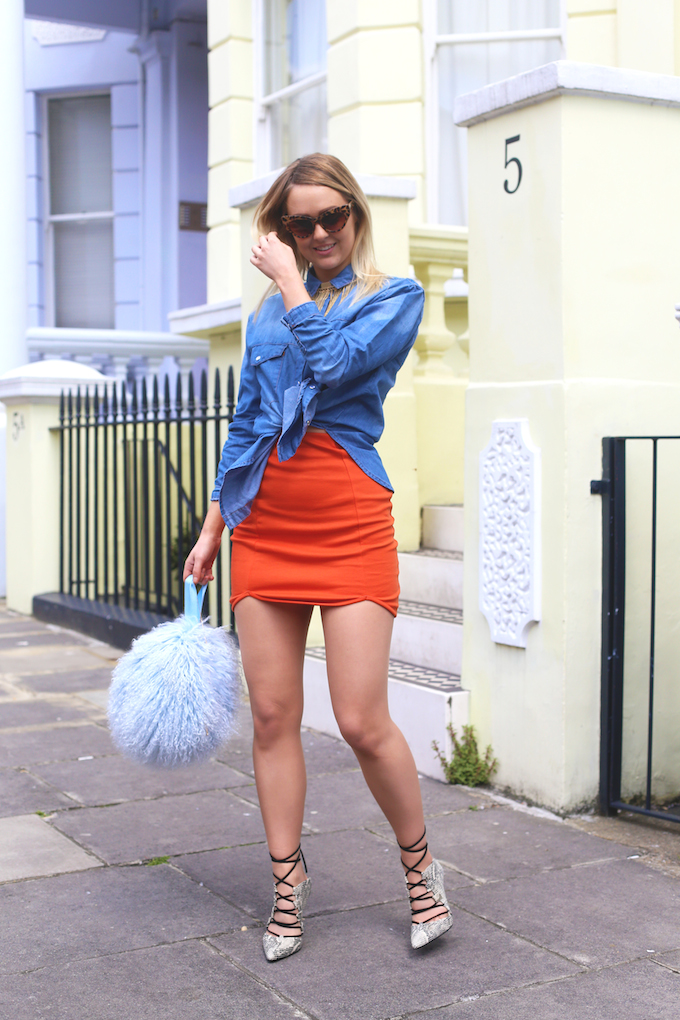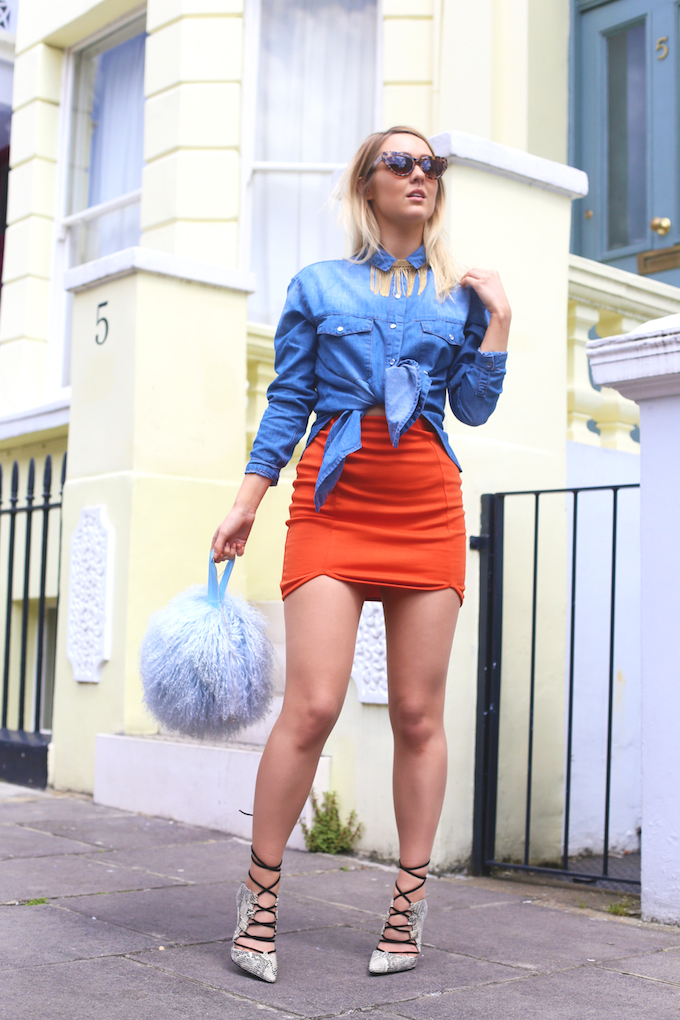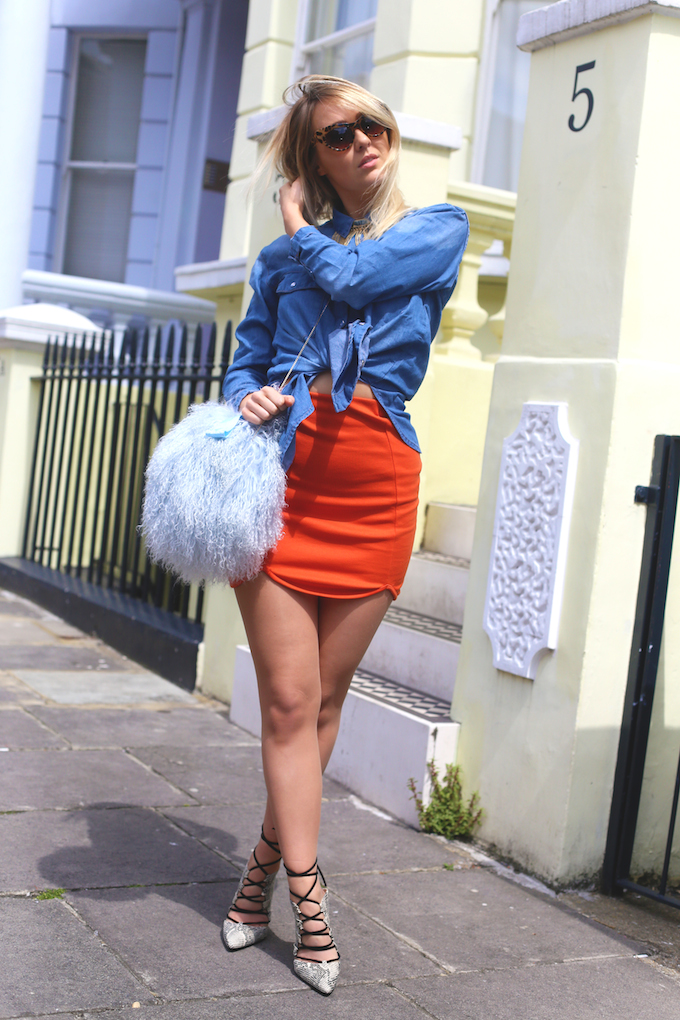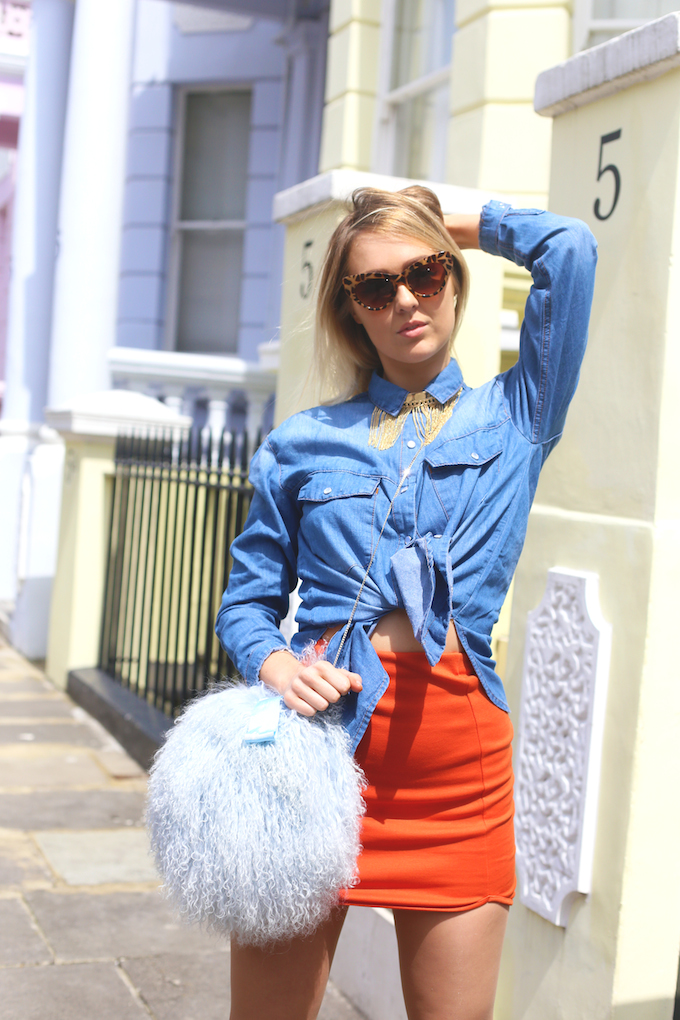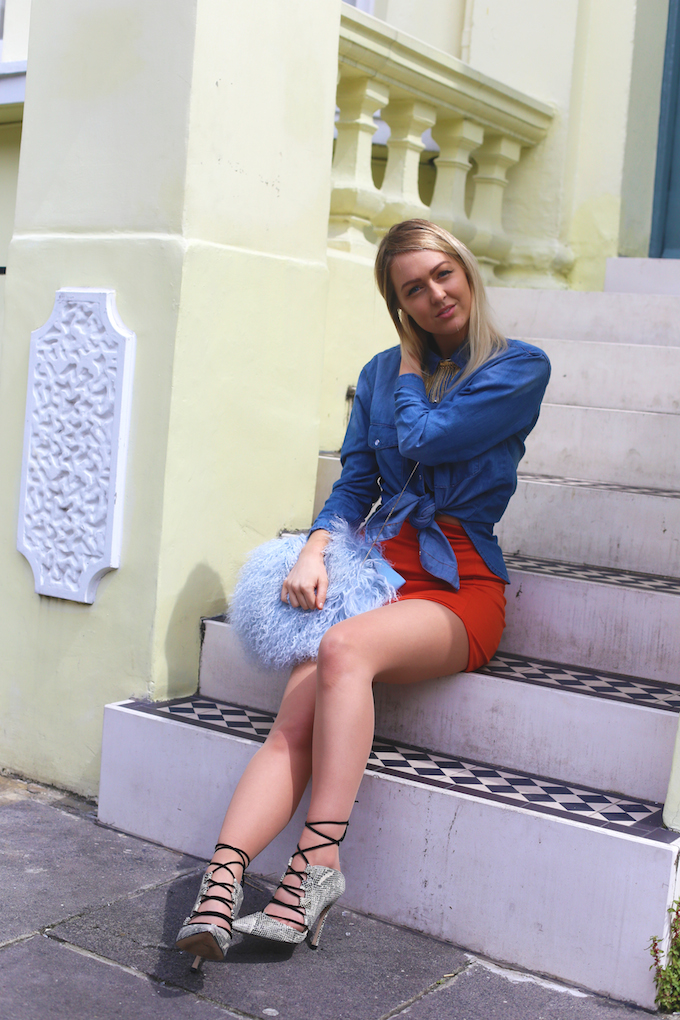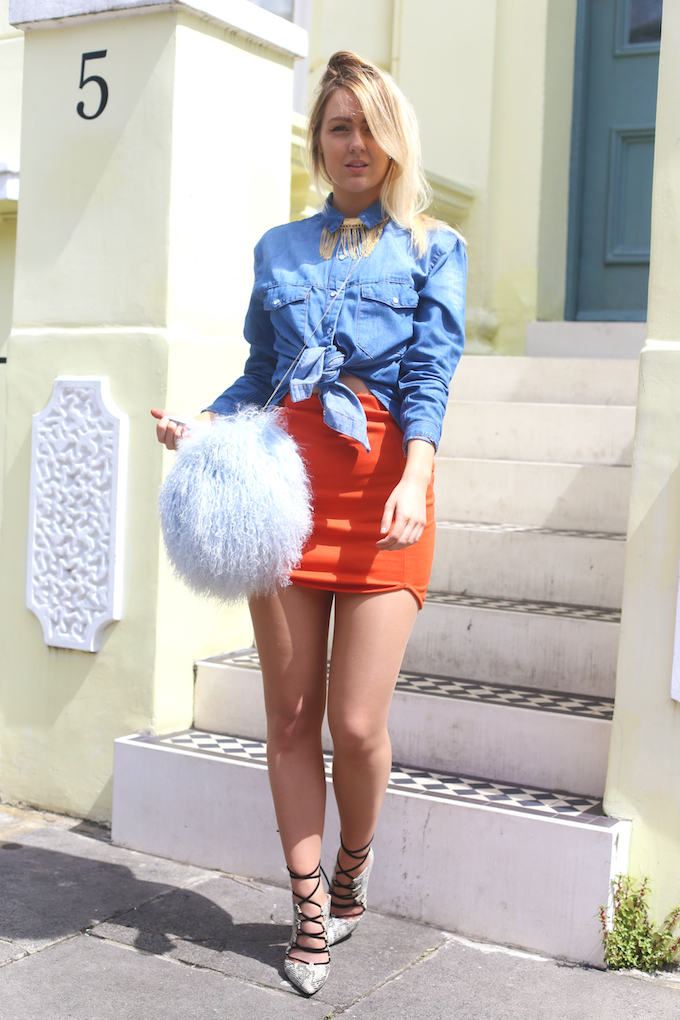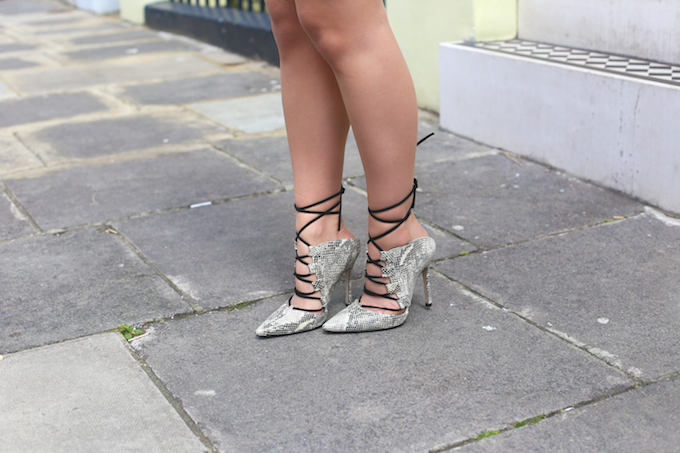 Topshop Ghillie Heels / Missguided Denim Shirt / Missguided Mini Skirt / Charlotte Simone Bon Bon Bag
This Bon Bon bag is my spirit animal, I'm sure of it. Although, admittedly, it isn't the roomiest of accoutrements – which is a problem when you carry as much arsenal around as I do (underwear, second change of clothes, potentially a second pair of shoes, make-up, all manner of IBS-battling tablets, enough tampons to sort out the menstrual woes of a small country, 20 lipsticks, 2 purses – both empty – and a family size bar of galaxy salted caramel, for nibbling purposes) – and it isn't something I'd wear when frequenting a rowdy bar full of clumsy drunkards who don't understand the emotional and financial cost of ruining Mongolian sheepskin, I do love it whole-heartedly. It makes a great and unexpected travel pillow, too. You can actually get one here for half price, so go forth and fluff up. And if anyone is in the giving mood, please bless my life with this majestic pink popsicle. Please. Pretty, pretty, pretty, pretty purleeeeease. ?
Psst… Don't know if you got the memo but tied-up denim shirts are totes happening for SS15. Espesh if, like me, denim shirts ordinarily only serve to further square your figure. TIE THEM BAD BOYS, BETCHES.
Time's running out on my Topshop giveaway! Head over to this blogpost and leave a comment telling me your favourite piece from Topshop's current festival selection. It's literally THAT EASY.