When I looked at these photos I thought "fuck, I'm cool", before looking down at my current 'netflix and chill.. no, but really' ensemble – oversized USA sweatshirt that was previously my dad's, oversized Adidas trackies that were previously my boyfriend's – and thinking "yeah, still cool". I then got off my bed, tripped over my laptop cable – because I had no autonomy of my feet whilst wearing said Adidas trews – and banged my ample forehead as I tumbled towards a bed post; a tumble that could've been prevented had my hands not been hiding metres up the sleeves of my jumper.
I concede: I am not cool. Tripping is not cool. Bruising is not cool. I am cool only through the medium of photographs, and sometimes not even then.
Let's break my 'cool' down, anyhow:
1. The guys over at SilkFred kindly sent me a duster jacket and, I think we can all agree, it's bawse.
2. I was handed a beautifully wrapped box the other day, the contents of which were this insane vintage Louis Vuitton backpack. I knew there and then that I'd reached peak present receiving.
3. I GOT MY GRUBBY LITTLE PAWS ON THE RIHANNA X PUMA CREEPERS! Balance in the world is rih-stored.
4. I have a newsletter (kinda cool, right?) – titled Pie & Fash in a Dash – and it's full of GOOD THINGS. Consider it your go-to for funny, informative, often fanny-based content; the stuff that's too long for twitter but too short for the blog. Subscribe here!
Never Fully Dressed Jacket* / French Connection Trousers / Rihanna X Puma Creepers / Gold Nixon Watch / Faux Fur Scarf / Vintage Louis Vuitton Backpack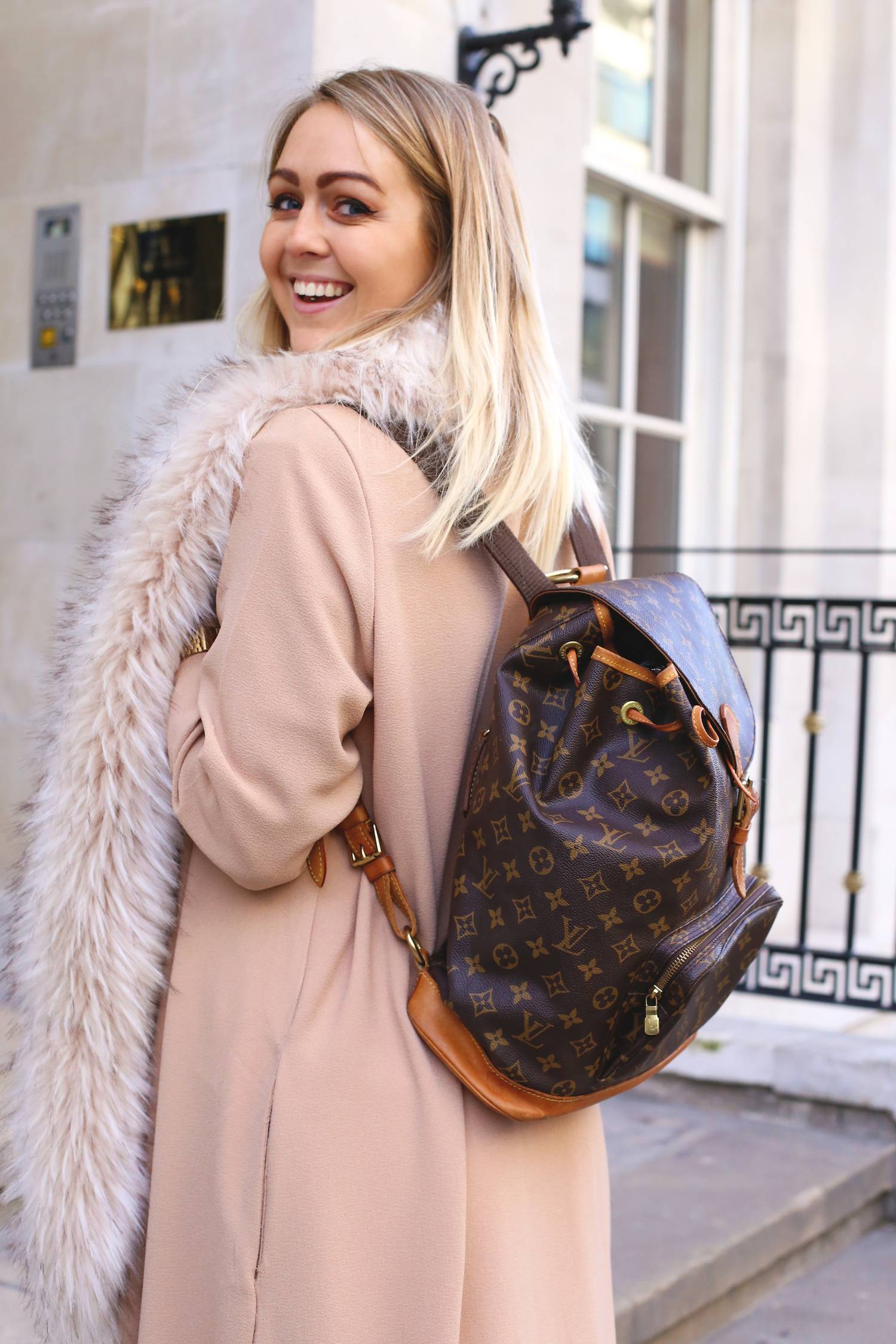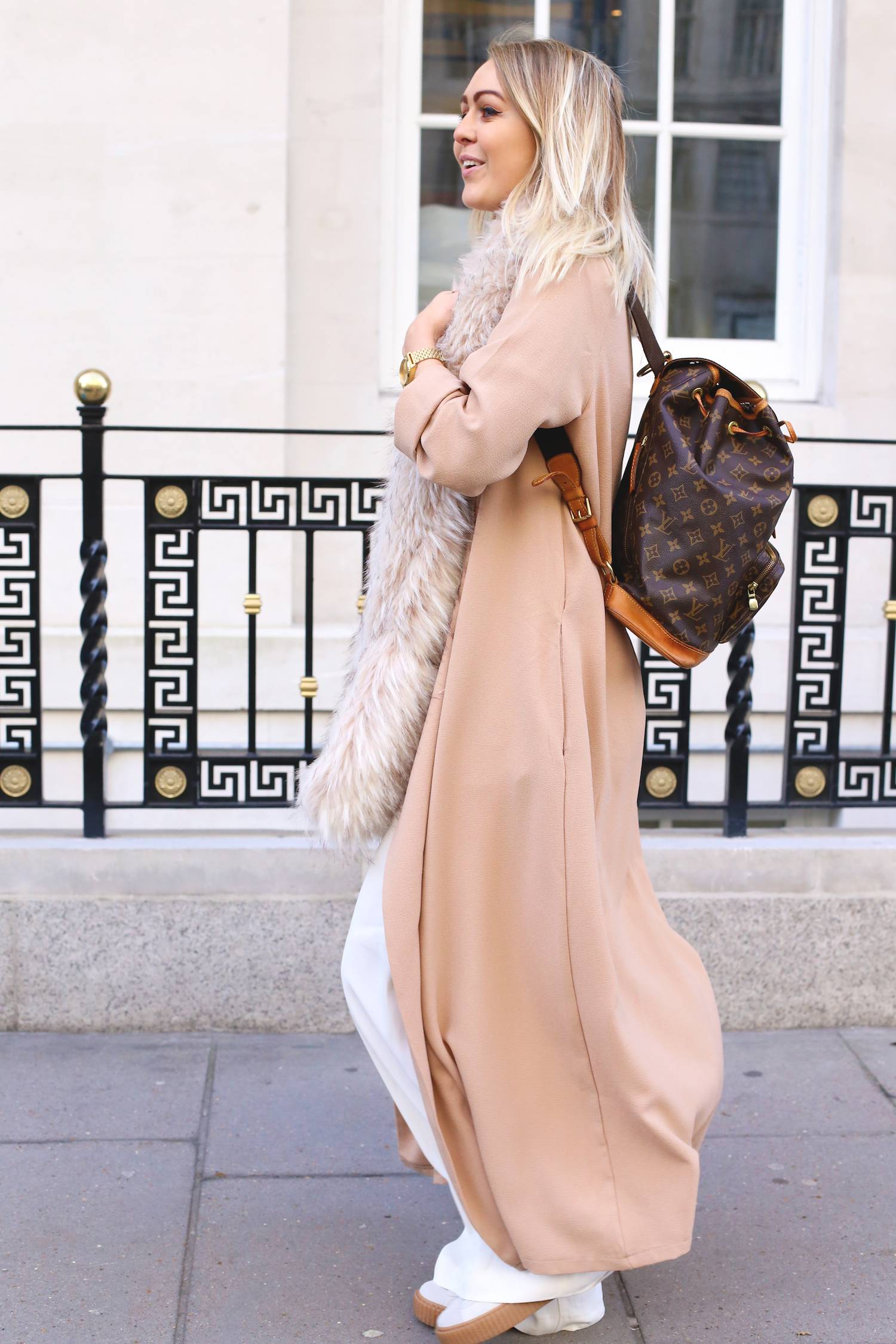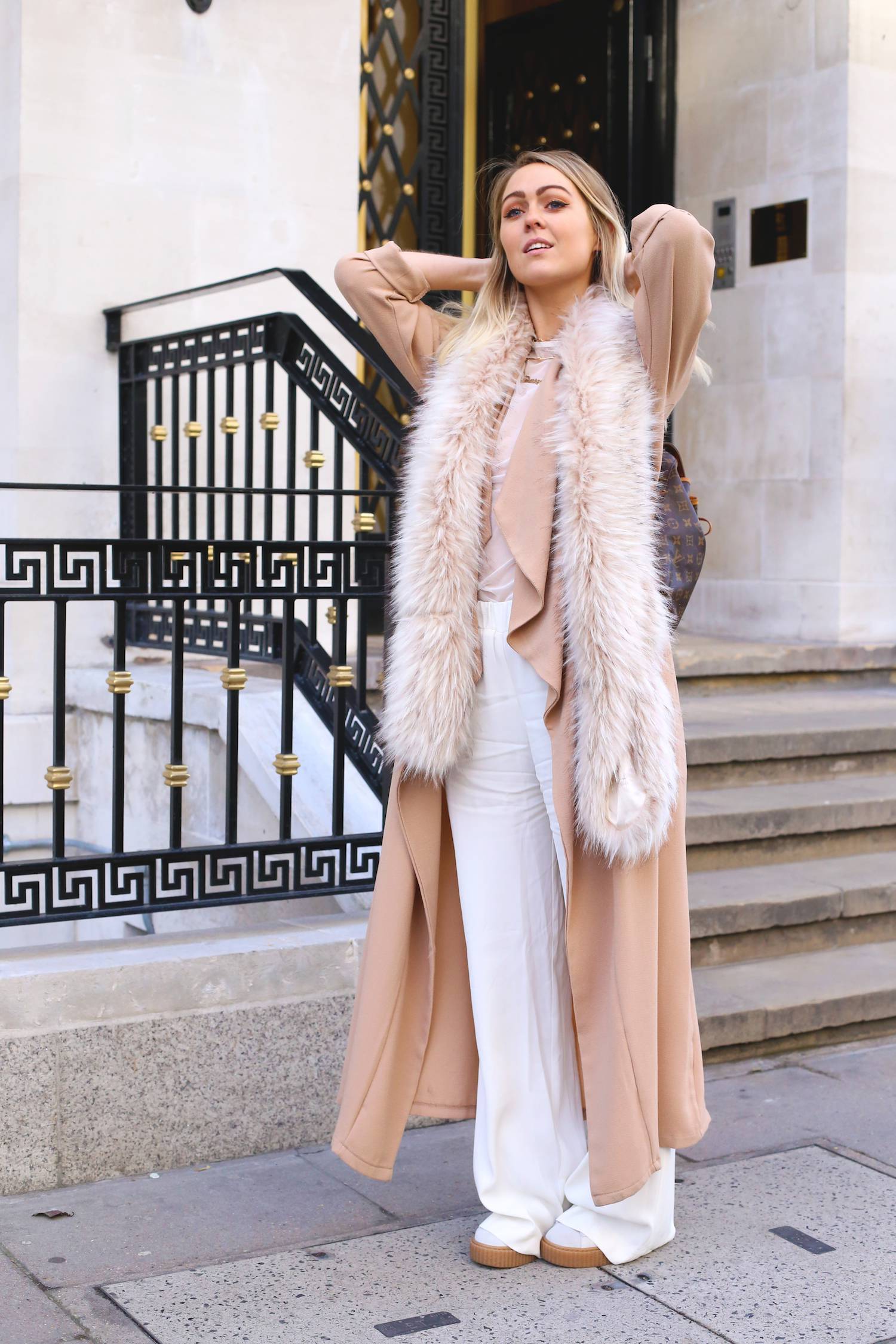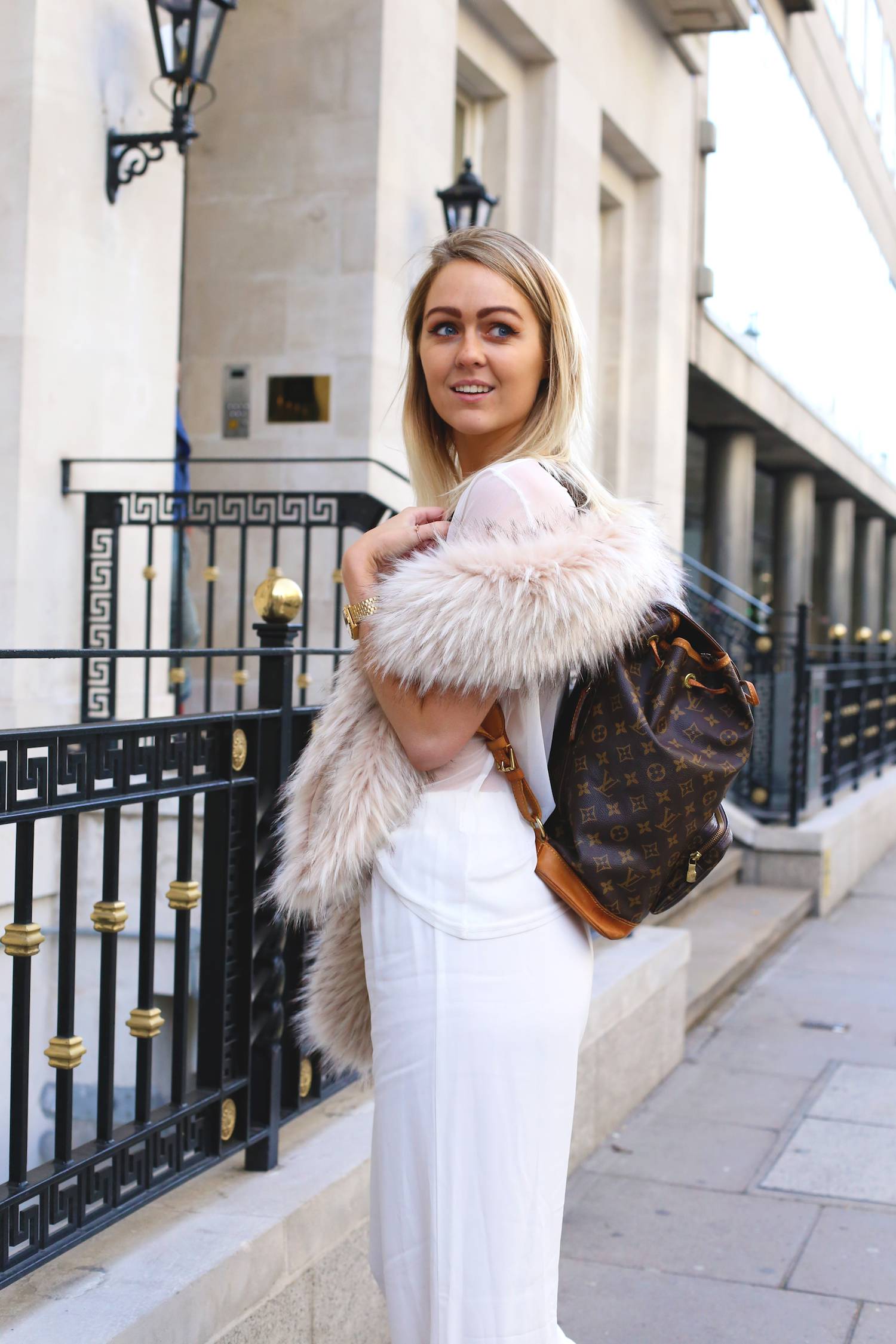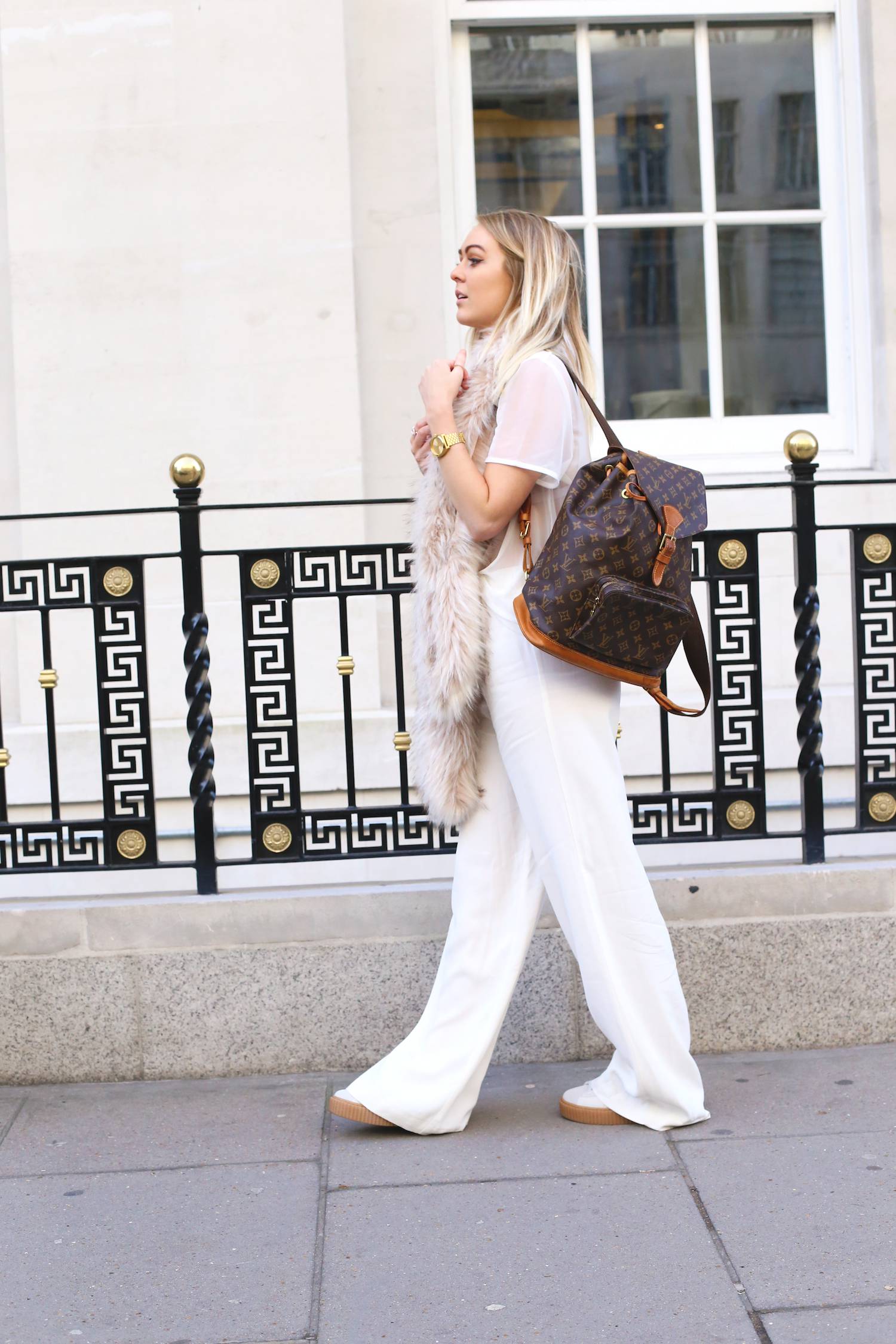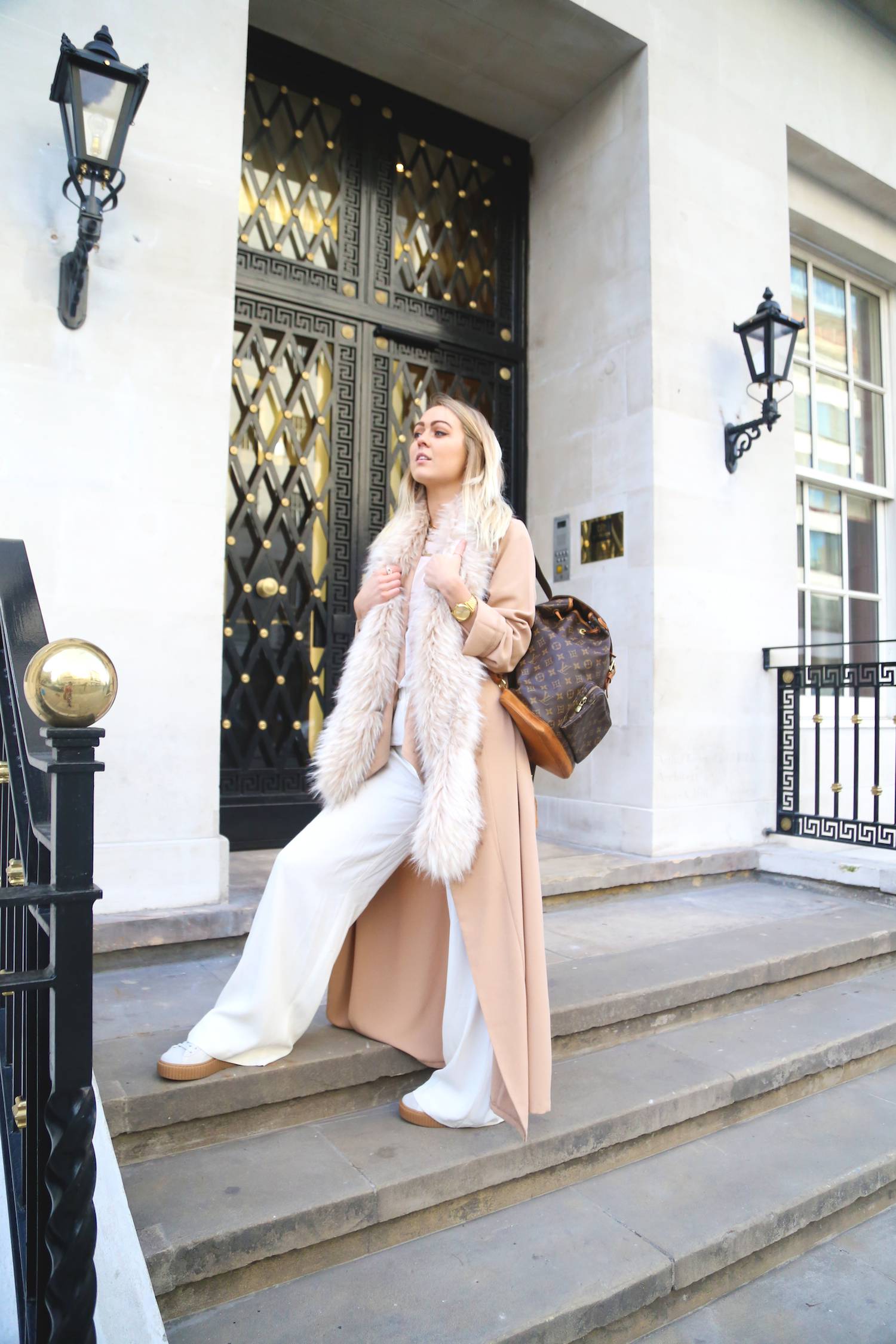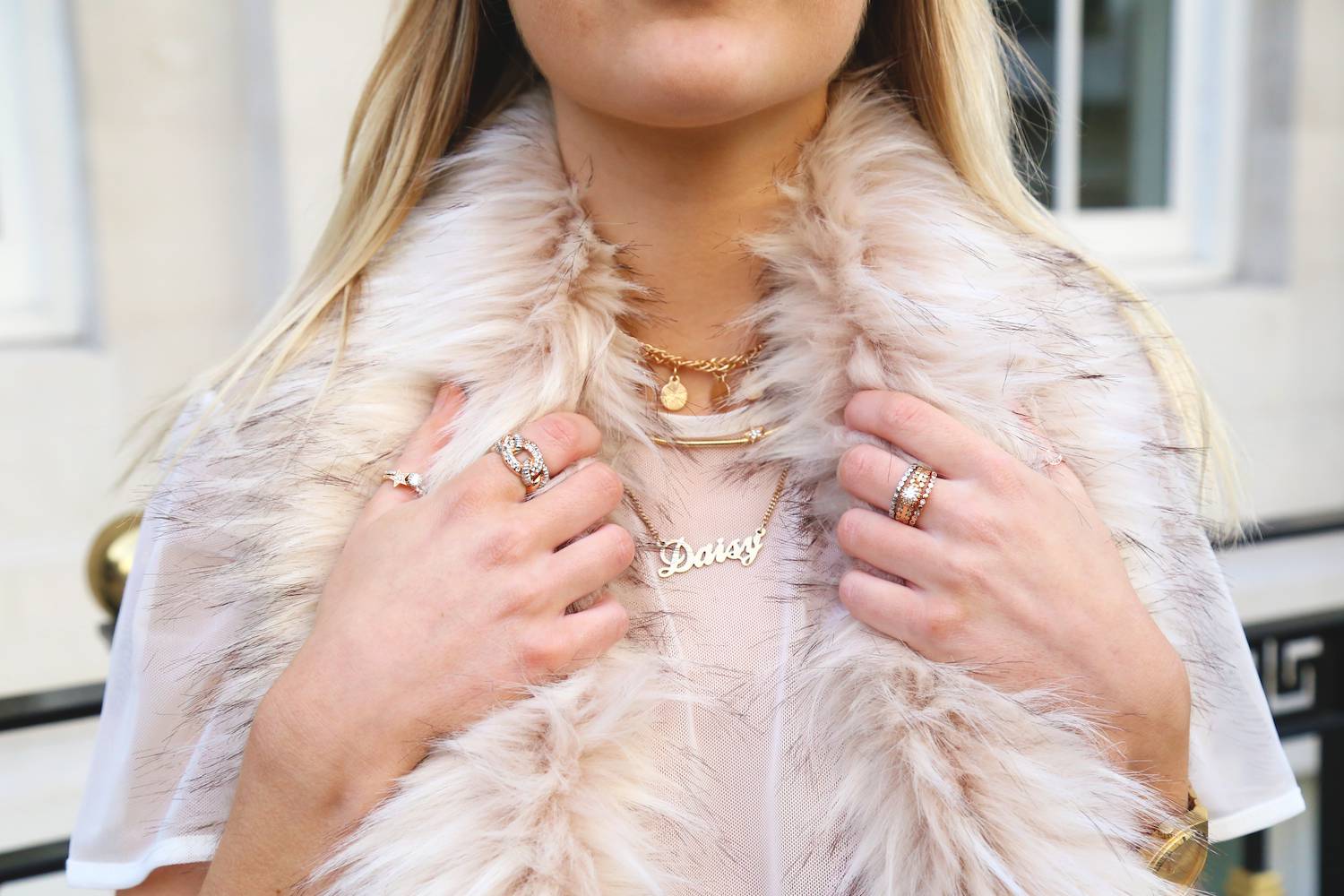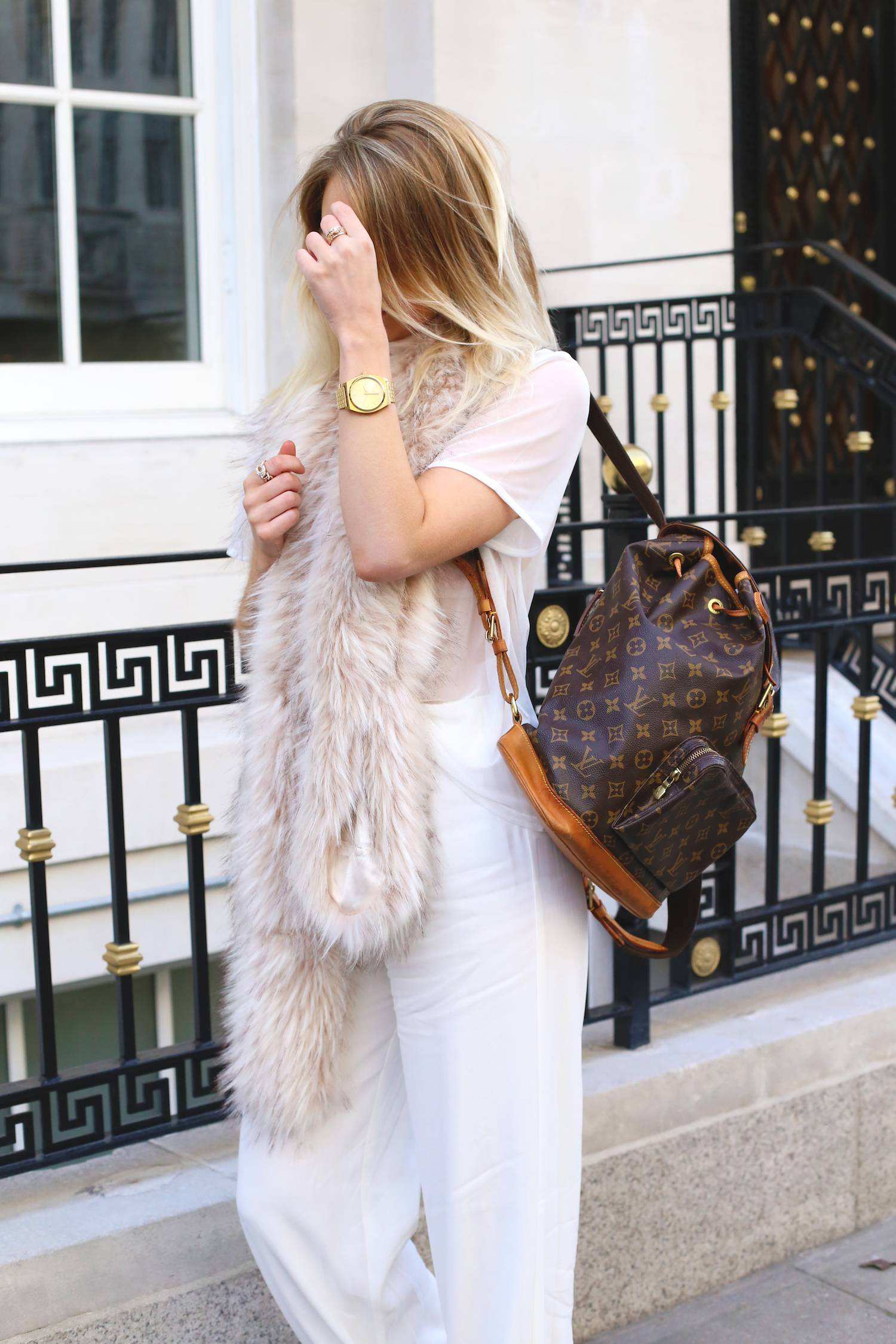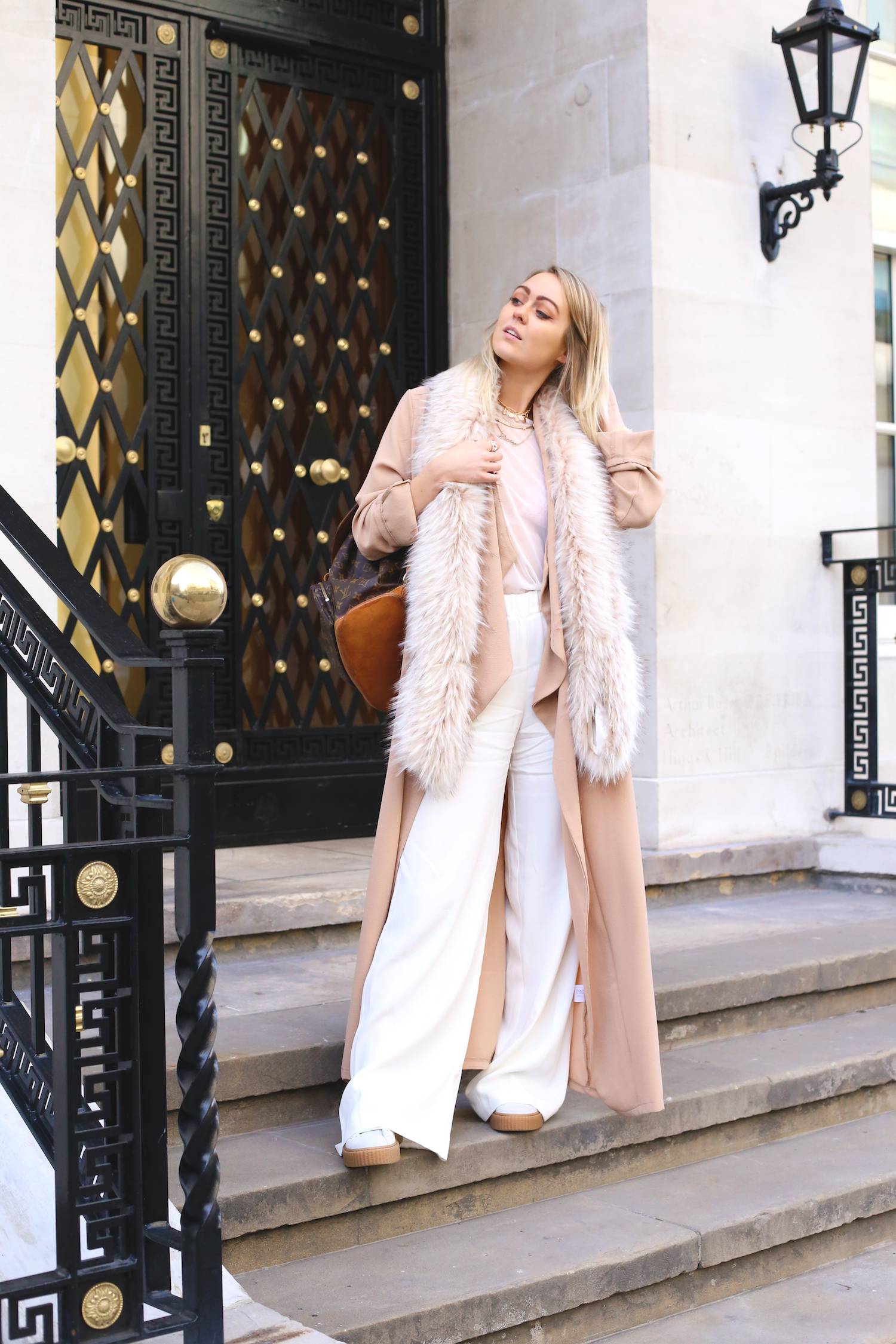 ph. by Tiger