Making your way in the world: I've touched on this topic recently (check out this 'ere post for some proper #firstworldproblems surrounding my employment escapades) and I'm finding it increasingly difficult to focus on anything else.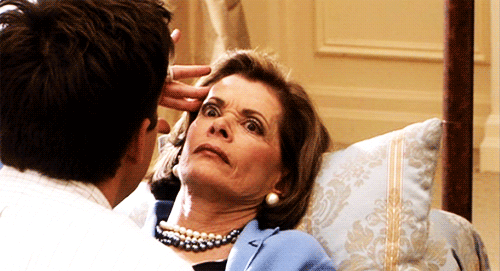 Update: I recently finished a 3-month internship at Depop. For those of you who aren't aware of Depop – where have you been?! – it's a whizzy little selling app that's a bit of a mash-up between Instagram and eBay. It's awesome. Well, it's awesome until your ex ends up on your Depop page and sees you selling the pressies he so generously gifted you (SORRY JORD, LOVE YOU JORD #imabrokeassbitch #pleasebelieveme). Anyhow, my time at Depop was spent doing blogger-outreach work and, whilst the people were simply divine and the vibes incredibly casj, the job in hand wasn't really for me. My internship ended on Friday and, after a mighty farewell team supper at Meat Mission and with some penis paraphernalia to add to my daily arsenal ('The Little Book of Big Penises' is the gift that keeps on giving, thnx guys), I was ready to crack on with my next internship at… Net-A-Porter!
That's right: Net-A-Fucking-Porter. More specifically, Porter Magazine. "SCORE!" I yelled to myself as I fist pumped the air, "Net-A-Fucking-Porter here I come, bay-beh!". I pretty much keeled over when the email landed in my inbox from the Fashion Assistant asking if I was available to intern and, bearing in mind I hadn't actually contacted them regarding a position, I came over all Cady Heron when she's nominated for Spring Fling Queen and re-read the proposition whilst repeatedly gushing "Me? They want little old me?!". It was quite a sight.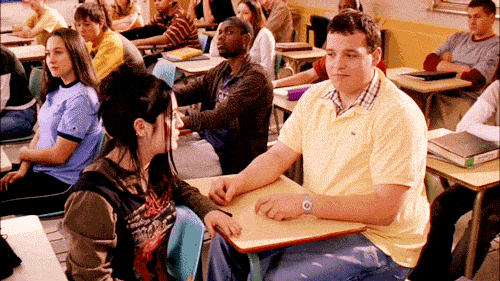 So, my last day at Depop arrived and my first day at Net-A-Porter drew closer. I'd, foolishly, agreed to start at Porter the Monday after I finished at Depop so I really had very little time to stress and even less time to figure out what    the     fuck     to     wear.     Honestly, what does one wear when trying to secure the hottest job in town at the worlds most esteemed online fashion destination? Truly the pickle of all pickles. For those who wanna know, I ended up donning a vehr chic silky jumpsuit from Missguided, all white Air Max, a white Mongolian fur jacket from Toppers and a felt riding cap from Monki. Monochromatic magic. I could not have been more nervous as I mounted the escalator to The Village in Shepherd's Bush Westfield and proceeded to roam the expansive all-glass offices of Net-A-Porter in search of the Porter posse. Some speedy 'hellos', an even speedier tour and the speediest realisation of my life later saw me stood awkwardly in 'the cupboard' awaiting direction from two other interns, already beginning to hate ma lyf. "Omgzzzzz the N-A-P fashion cupboard?! That must be what heaven looks like!"; let's just say if that was heaven and I wasn't already an atheist, I sure as hell would be now. Granted, there were YSL bags for days, some Stella McCartney casually hanging on the rails and more Lanvin than you could shake a stick at, but none of this made the experience inspiring. I was underground from 9.30 – 6 daily, working entirely for free as a post-room assistant. Packing up boxes, scanning codes and carrying hella pricey shit to the post room or arranging a courier. Living the dream I was not. Time stopped as I filled out 'tote manifests' (I had no idea either and I'm not gonna bore you with the definition) and ran back and forth from the scanner to the rails, trying to match the barcode to the item before packing it up and taking it to Dan, the delivery dude. It doesn't sound hellish but you gotta believe me when I tell you that my eyes were burning from holding back the tears. This wasn't what I'd imagined. I'm interning for Porter, goddamit! Where's the editorial work? Where's the Fashion Assistant shadowing? Where's anything at all to do with magazines? I'm a glorified postie, working for free for no valuable experience whatsoever.
"So, Miss Keens, what did you learn at Net-A-Porter? Must've been a great experience?"
"Well, I learnt how to fill out a tote manifest and that 'intern' is basically slang for 'does the jobs no paid sucker would ever dream of doing'."
"Amazeballs, you've got the job!"
No, just no. My reality was so far from helping me achieve my end goal that I walked away. I had a chat with the Fashion Assistant (lovely girl) and her honesty gave me the push I needed to strut the fuck outta there. No, a job was not guaranteed – as is the case with 90% of their interns. No this wasn't actually, by definition, an 'internship' because they had interns working with them i.e. above ground, so us post room bitchez were basically the intern's interns (and you're legally obliged to pay interns). And no, packing up La Perla negligee from dawn 'til dusk wasn't really going to be beneficial to me. Okay so she didn't say the last bit, but the whole conversation alluded to it.
* cue Craig David's 'Walking Away' and picture me on a dramatically slow downward escalator ride, looking longingly back at the overwhelmingly intimidating offices and imagining what coulda, shoulda, woulda been *
So here I am. Unemployed once more. Tryna make a buck by selling my words and, if all else fails, selling my bodeh. I'm not completely sure what it is I want to do with my life but I know the answer can't be found in a cupboard full of cardboard. Pouring my animosity/disdain/confusion/hilarity into words and sharing my style is what I love to do, so I'ma give that a go for a while. Rite of passage or just straight-up being taken advantage of? Whatever your stance on internships is, the reality really is intern-shit.
I just wonder if now is the time that we all turn around and say a big, fat, fashionably fucked-off 'NO'.