London Fashion Week came and went in a haze of technicolor glory. No, wait, scrap that. London Fashion Week came and went at the same pace you see those 'sloth crossing the road' videos occur. Nothing – I repeat – NOTHING sucks the joy out of the occasion more than being a Lone Ranger. I was covering Fashuun Week for the lovely chaps over at Who's Jack for the second time and, whilst I'm forever grateful for the opportunity, I can't deny that FW itself can be a bit of a rough ride when you're on your Jack Jones. I don't really have any pals who attend LFW * cue violins * (mainly 'cause they've all got proper grown-up jobs and couldn't possibly fart-arse around Somerset House at a whim) and even if the miraculous happened and I recruited a sartorial sidekick, I fear we wouldn't have the same schedule anyways. #firstworldproblem #passthetissues #notearsonmyoutfitplz
LFW, for me, largely involves a lot of unwanted 'Daisy' time. Me-time at home = no problem/borderline ecstasy.
Me-time in London with no cash and no company = big problem. And then, of course, you've got the socially mortifying implications of said loneliness. I.E.: You know the feeling you get when you're rocking up to an event alone? An event where you don't really know anyone too well but you're obliged to attend? Yeah, those ones. The ones where your heart is pounding a fair bit, the shakes are slowly taking over your being and anxiety levels couldn't possibly be any higher. Well that's what it feels like x193747495200 when you rock up to a fashion show or presentation on your ones, with a shitload of judgemental stares thrown in for good measure. I was actually standing in queue for a show when I glanced round at the fashion folk behind me, before hearing one of them snobbishly tell the other: "Ugh, I know I should be wearing my Press Pass but I just can't bring myself to. It's just so lame." I was, quite obviously (and up 'til that point, fairly proudly), wearing my Press Pass – what with it being an essential to my purpose there and all – and I couldn't have wished for the ground to swallow me up any quicker. Whatta bellsmack, AMIRITE? On the other hand, I did walk into Somerset House daily and own every impromptu photog sesh that happened to me and I made it into the LFW Daily twice. Swings and roundabouts, I guess.
I wrote a little something last season entitled 'The Unfashionable Truth About Fashion Week' and I can proudly say that the same applied this season; die-hard, dependable journalism, right there.
Here's some of the mad-ass and not-so mad-ass shit I wore 'pon dem notorious cobbles.
1. Taking directions from the photogs like a pro, with a leg-kick executed so perfectly it looks like I have a stump.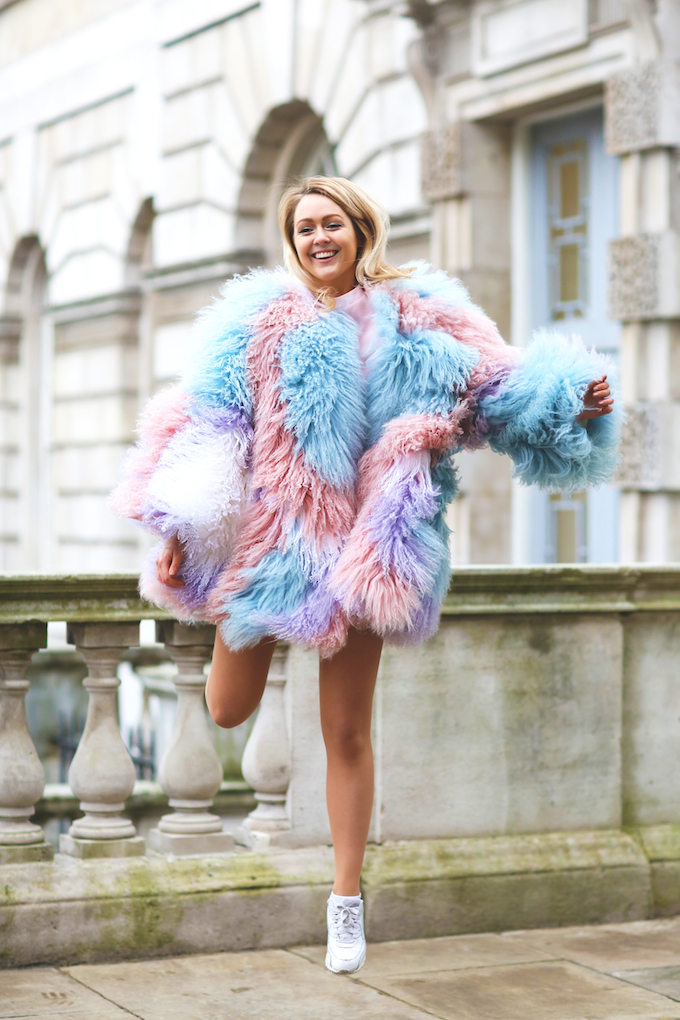 2. 'Must look busy, must look like I have pals, must not blatantly be the loner I am'.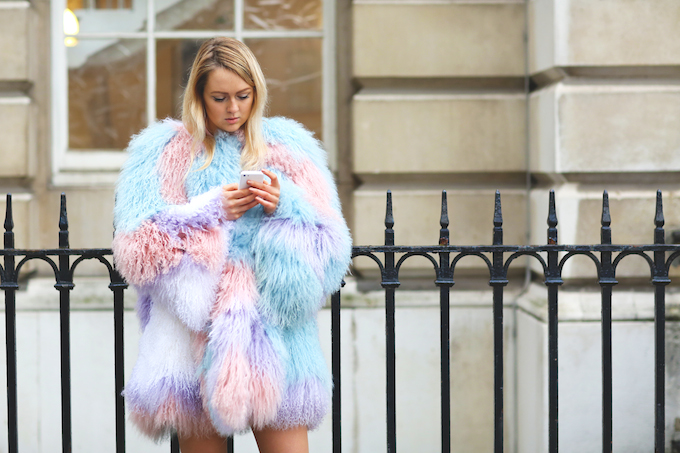 ph. by Marie-Paola Bertrand-Hillion
3. "Tiger, DUDE, your velvet dungs are slaying me, man!" covertly captured by The Londoner.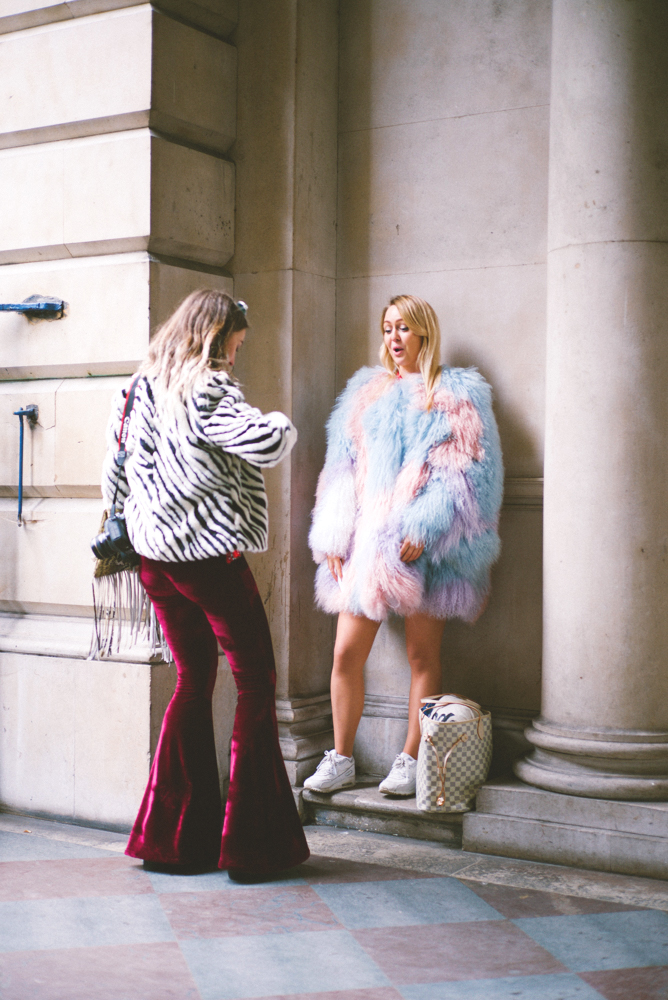 4. Never quite sure whether to close mouth or open mouth, resulting in awkward grimace.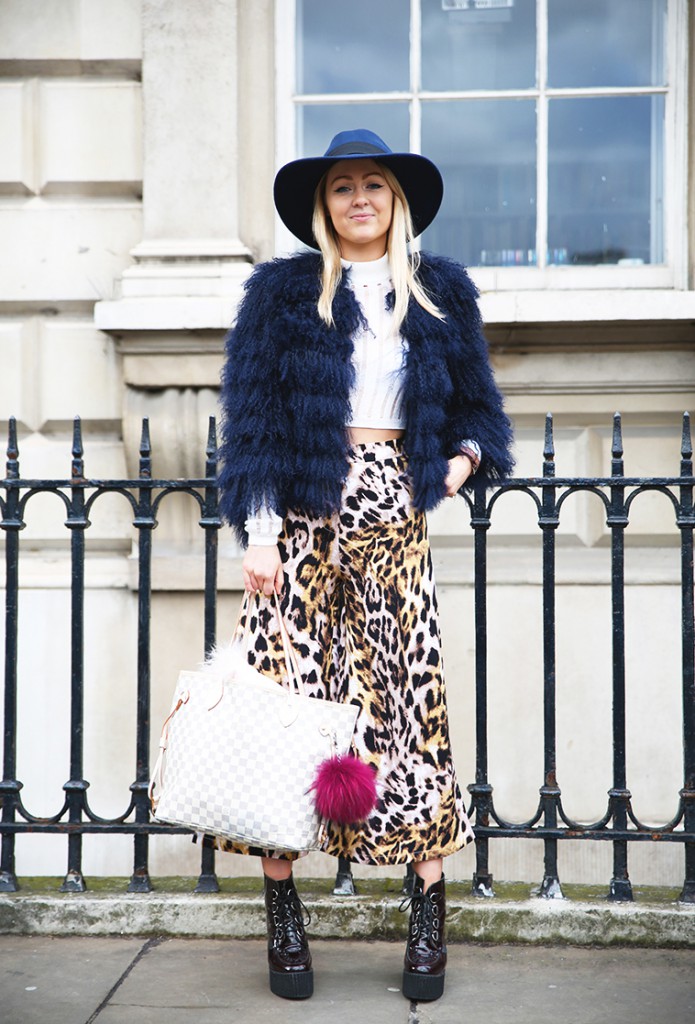 ph. by Natalia @nataliaphotogra
5. Maybe a casual head scratch will solve all face awkwardness. Then again, maybe not.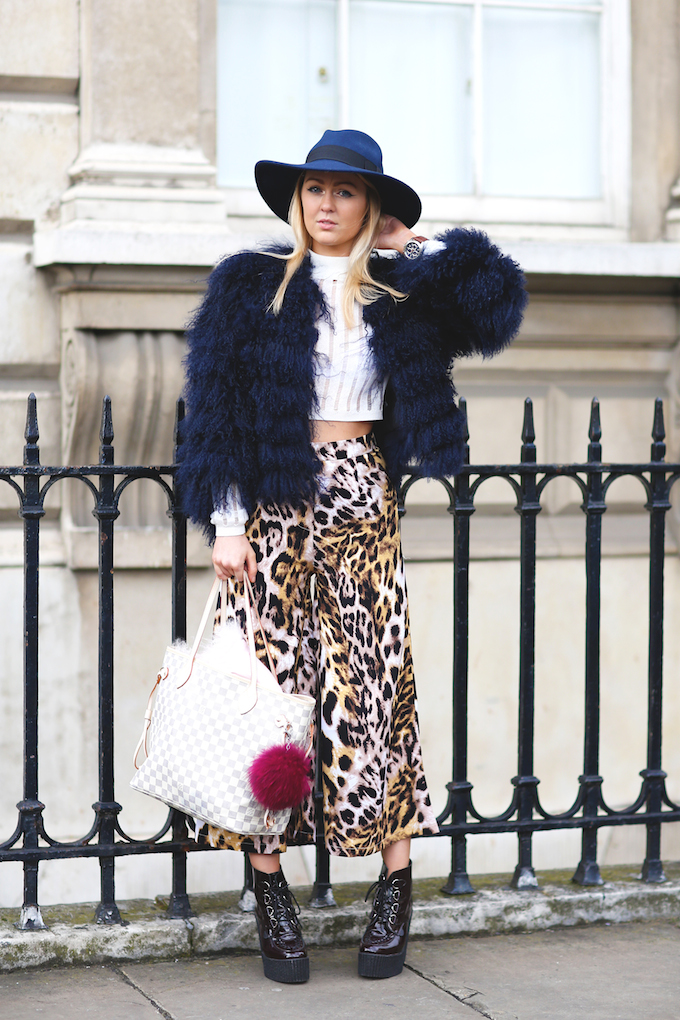 ph. by Marie-Paola Bertrand-Hillion

6. 'You can't totally see and it's windy as hell but there's cameras on you so STYLE IT THE FUCK OUT'.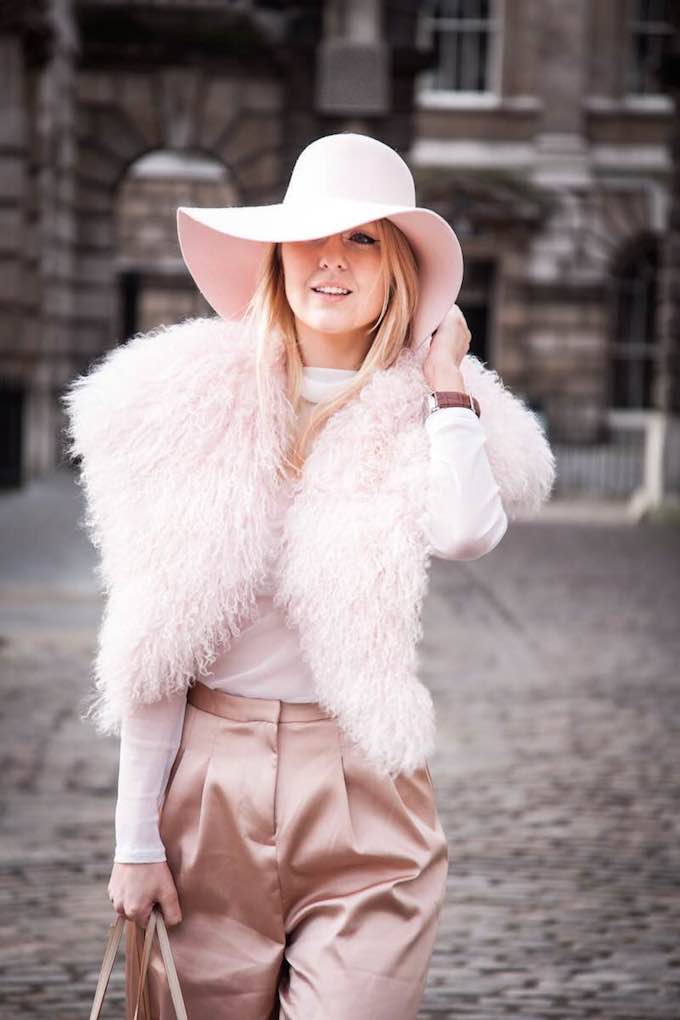 7. I did tell you it was windy as hell. Hold on to ya hat.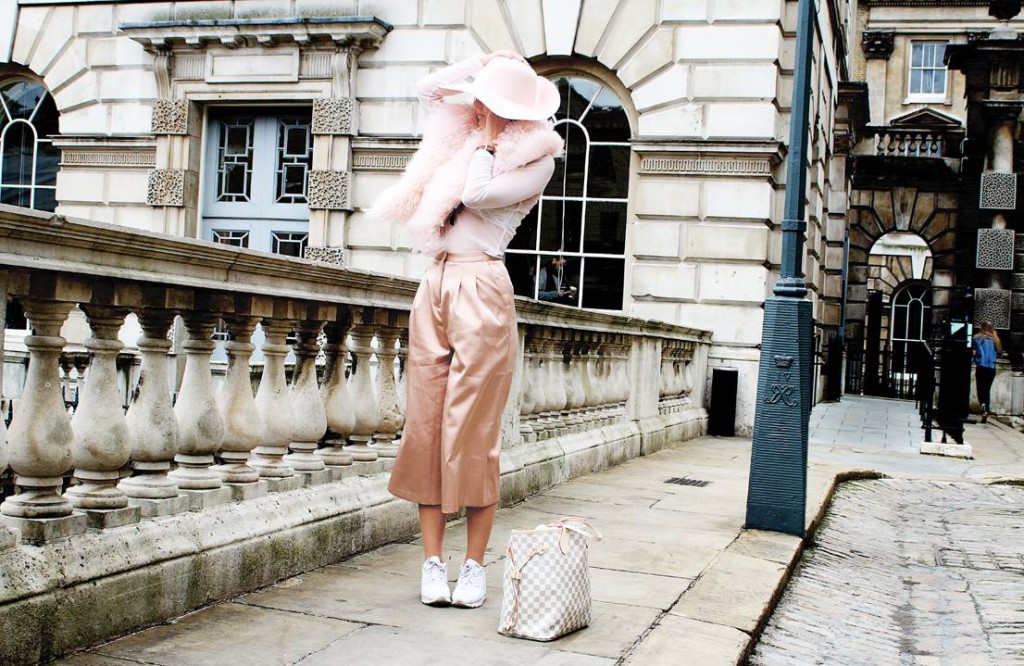 ph. by Fabrizio Turra
8. 'Smoulder, Daisy. No, not 'stoner' – SMOULDER'.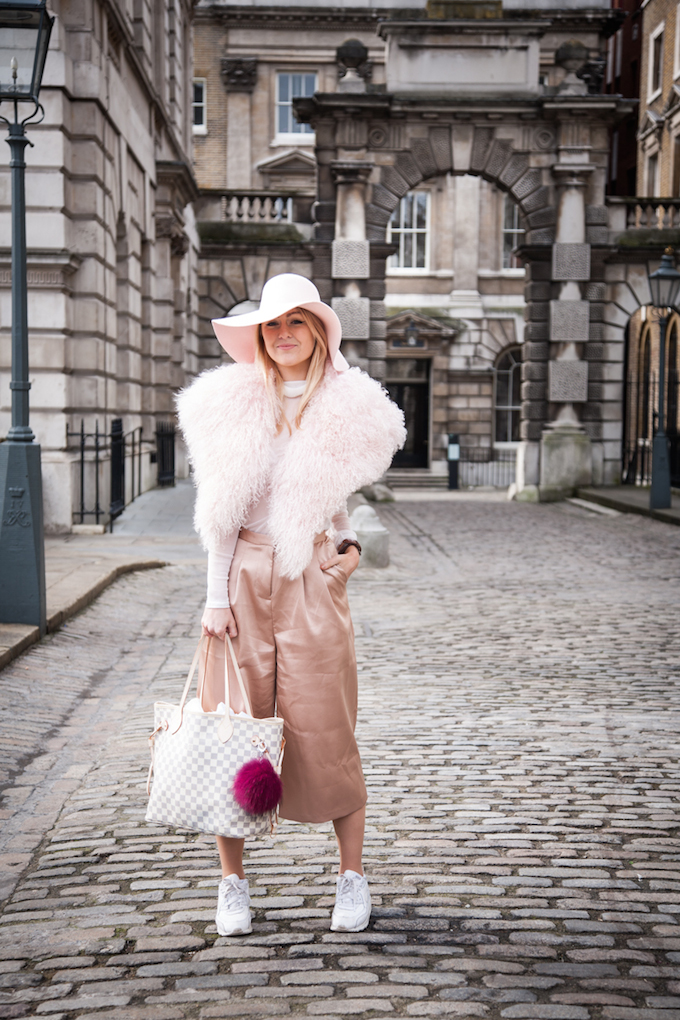 9. 'Face didn't quite get the smoulder memo in time, na? K, cool. Stoner it is'.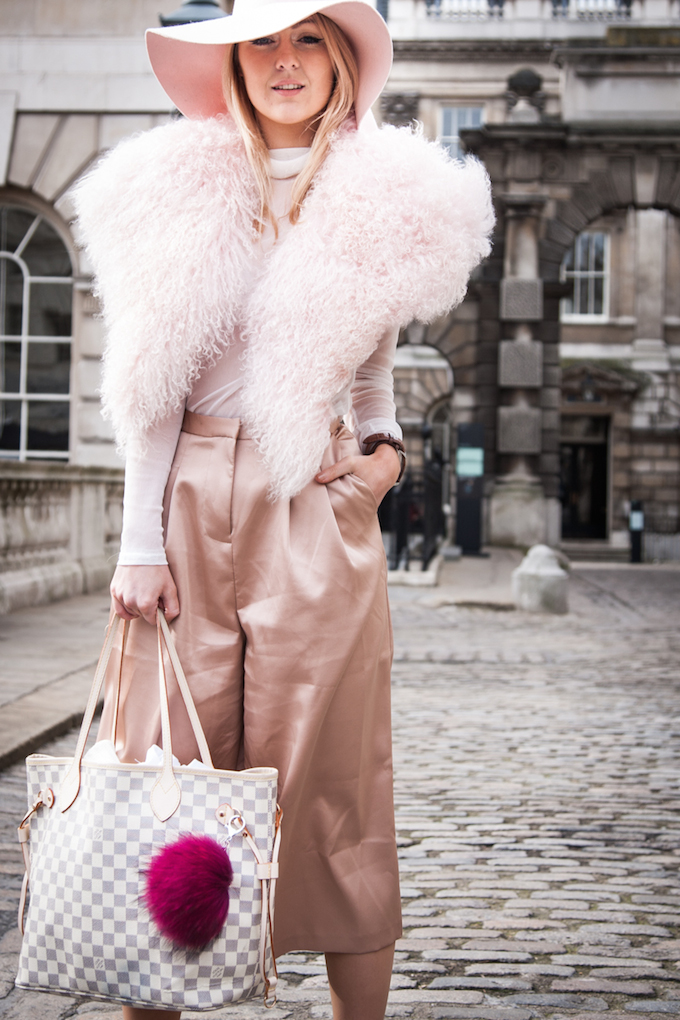 ph. by Meghan @giboin
10. If all else fails, just jump some more.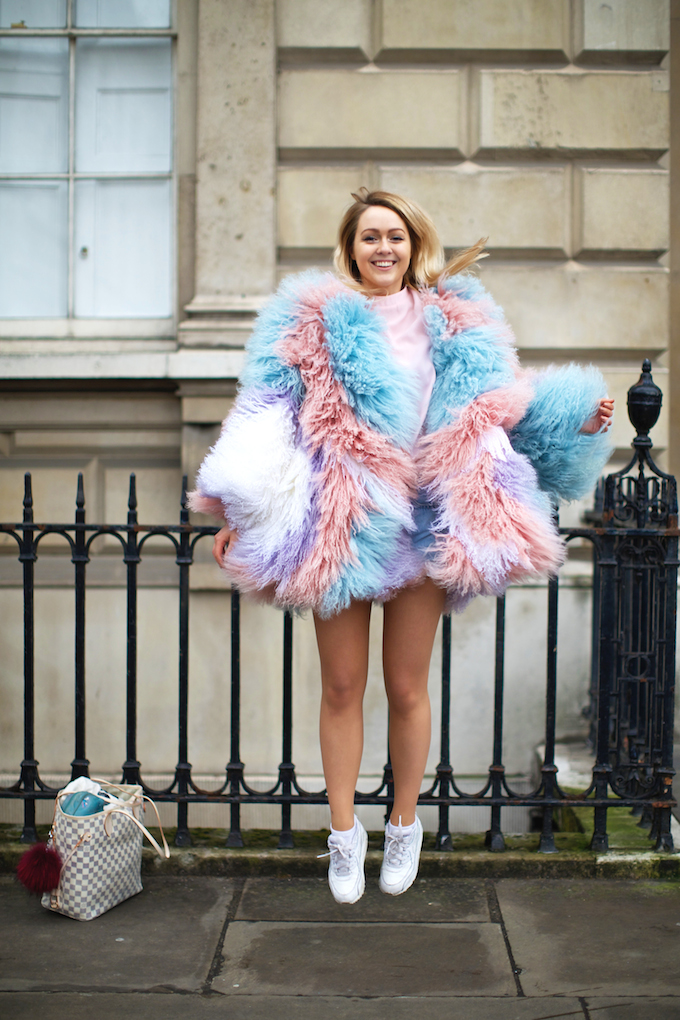 ph. by Marcus Dawes
L8RZ, LFW!