If you haven't got the memo, here it is: tops are out, nipple pasties are in. Actually, any kind of nipple regalia is in ('is there more than one kind?' we hear you ask. Why yes, yes there is.). After following in the #freethenipple footsteps of Kendall and co (much respect, laydeez) and revelling in the unencumbered glory of bra-free boobs, I've decided to take this uninhibited attitude further. Except this time, I'm freeing my nips while turning them into talking points. That's right: I'm going full-throttle disco tits.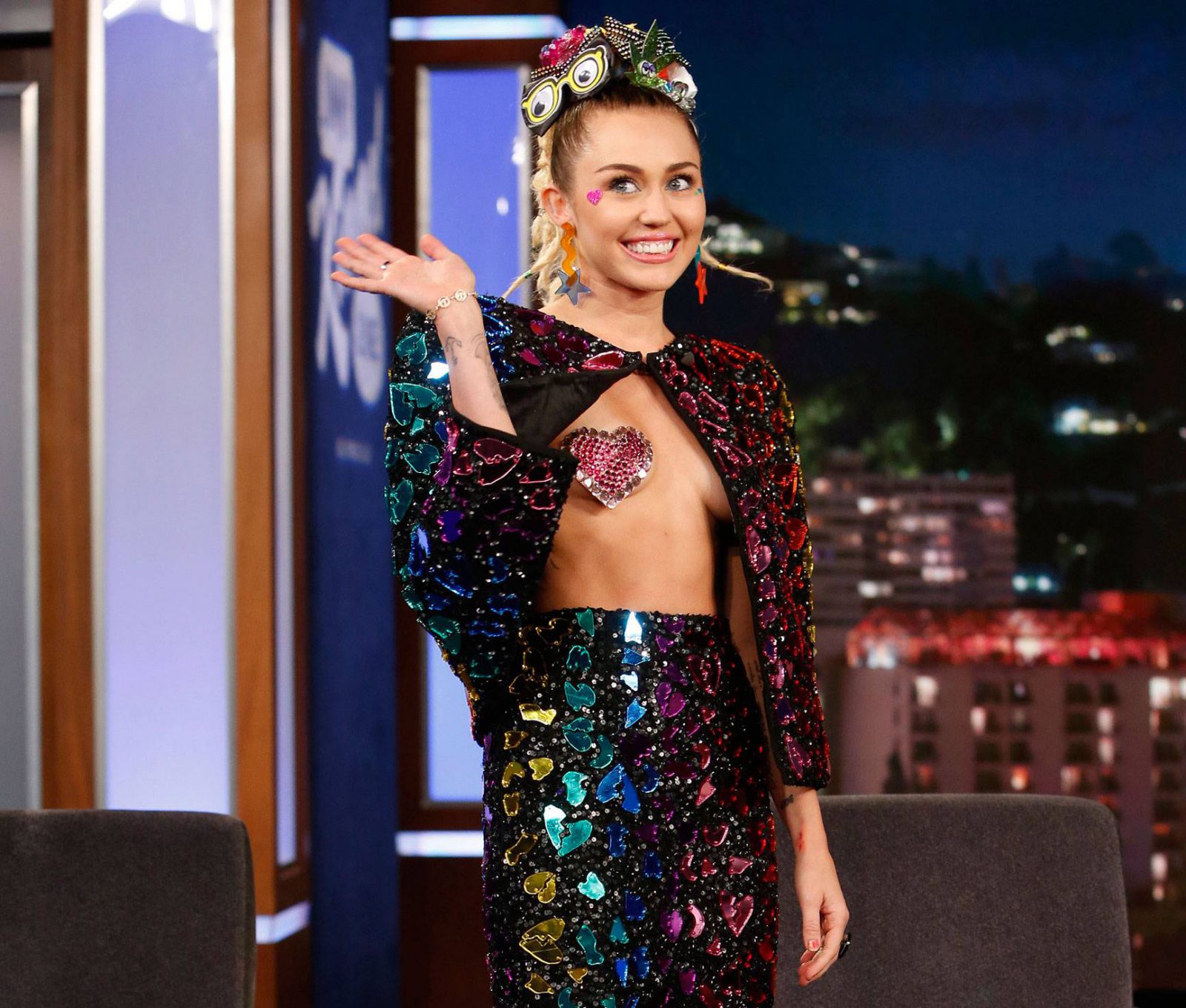 Inspired by the likes of Miley Cyrus, RiRi and, before them, Lil Kim (aka the High Priestess of nipple bedazzlement), I'm predicting big things for the nip in 2K16. I got the low-down from body jewellery designer (and the woman behind Miley's bespoke Swarovski heart pair), Ruth Melbourne, on the appeal of pasties: "People love the freedom from the bra that pasties give them! I've seen people style them underneath see-through bodies, tops and dresses, and worn with low-cut tops to prevent nip slip! They're being teamed up with bikini tops on the beach and at music festivals." So far, so fab. And if that didn't convince you of the majesty of the mighty nipple adornment, maybe these will…
They're the perfect festival attire. Whether you opt for some sequinned stunners, a pair of bejewelled show-stoppers or a simple stick set, you can guarantee an instant outfit upgrade and, better yet, complete and utter freedom. March your unrestricted tits to the dance tent and let loose! No problematic tassel tops or impossible-to-pee-in-bodies over here, thank you.
You don't need to worry about a bra ruining your outfit vibe. You know the story: you find the perfect sheer top, only to have the 'mare of deciding what kind of bra you can possibly wear beneath it. Well, worry no mo'! Pasties are here to save the day and spare you a solid ten minutes' worth of bra indecision. (Word of wisdom: beware of sequins snagging super delicate lace. You're welcome.)
They look sassy as hell. Fabulous. Sensational. Extravagant. Glorious. Grandiose. Other-worldly. ALL THE ADJECTIVES! All the feels.
Tan lines? What tan lines? With a pair of pasties in your holiday arsenal, you can board your pool float (pizza slice, yeah?) with pride and save yourself from white bits in the process. Sure, you might get some funky looks from sunbathing strangers but simply style it the fuck out. Your disco tits are transatlantic and you look awesome. Trust me. ✨