I don't think I have ever been captured in a giddier state, and I think my family and boyfriend can attest to this. Legit. Admittedly, I look like I'm strutting through the pages of an unusually upbeat GAP catalogue in a few of these photos, but I swear to you that the happiness you witness is nothing but genuine. Pure, unadulterated, outfit-induced bliss. This Alice McCall jumpsuit released the same endorphins within me that one experiences after a rip-roaringly cracking session of rumpy pumpy, or the utter contentment one feels when you pop a Minstrel in your mouth along with a swig of tea, whilst Real Housewives loads up on your laptop. In the words of Dwight Schrute: Perfectenschlag. I bagged this bodacious, striped baby off of Leandra Medine's Depop, and I regret NOTHING. NOTHING, I TELL YOU. The trainers are a fresh addition to my floordrobe, too. Big up Zara.
Now scroll and watch me put the 'jump' in jumpsuit, baby.
Alice McCall Jumpsuit / Zara Trainers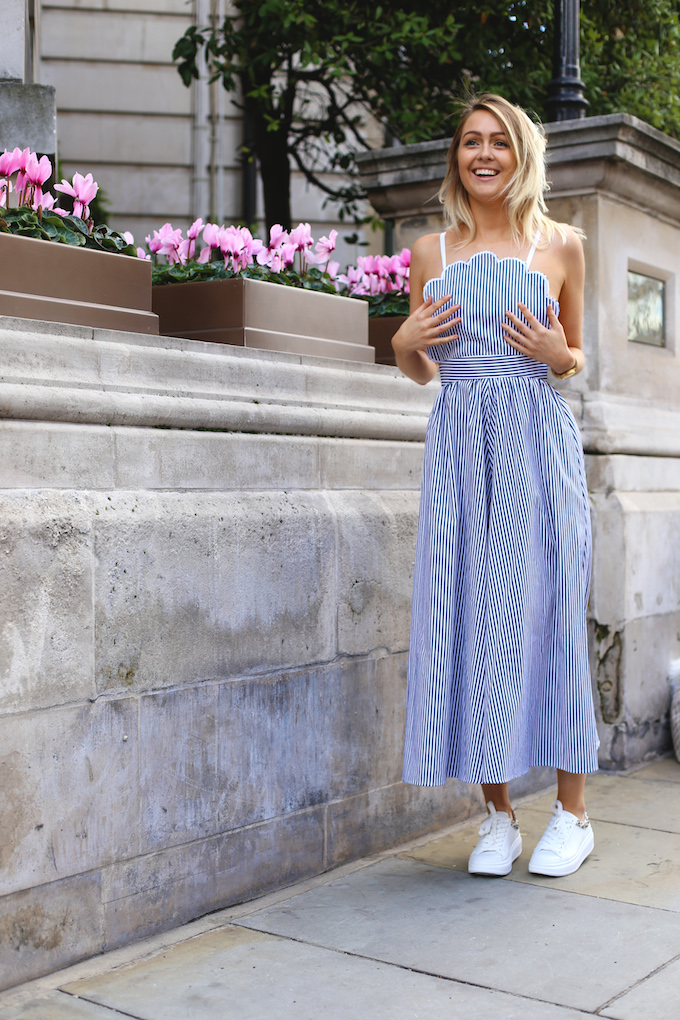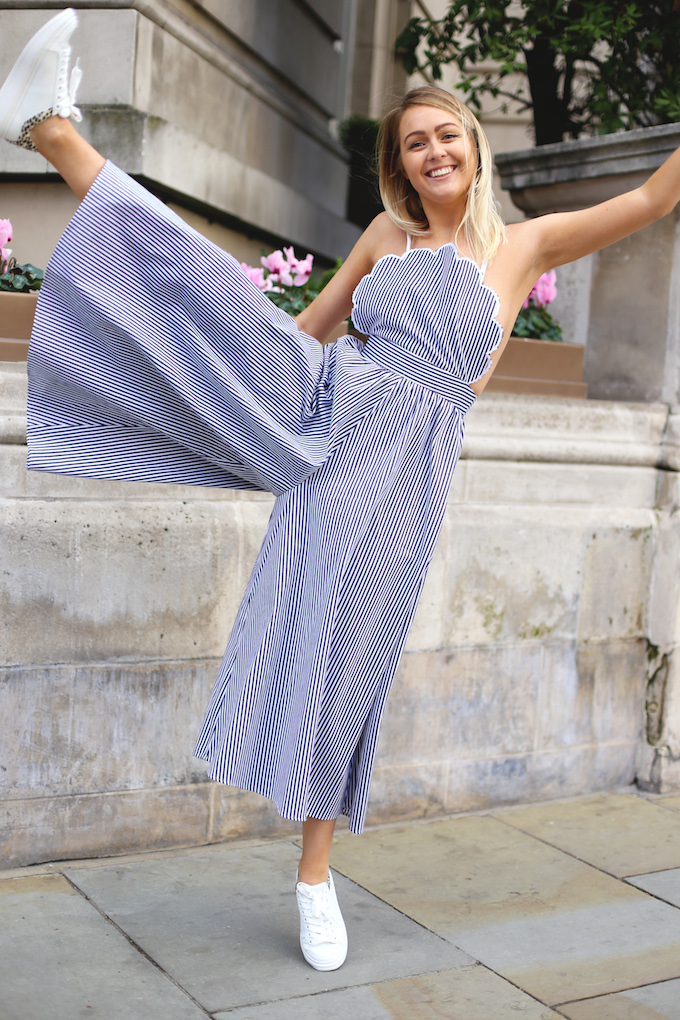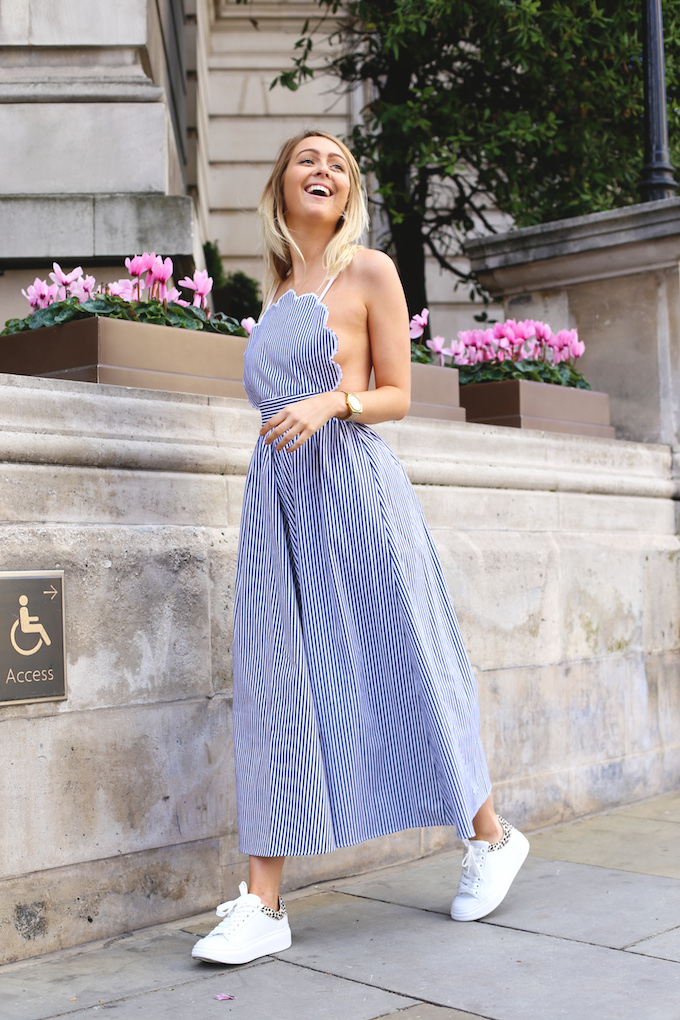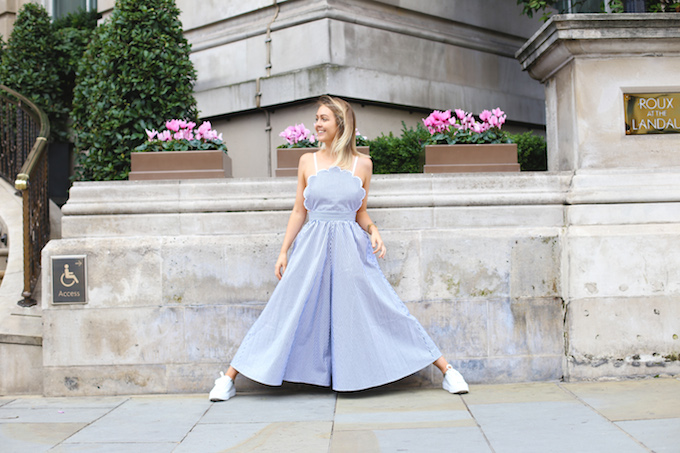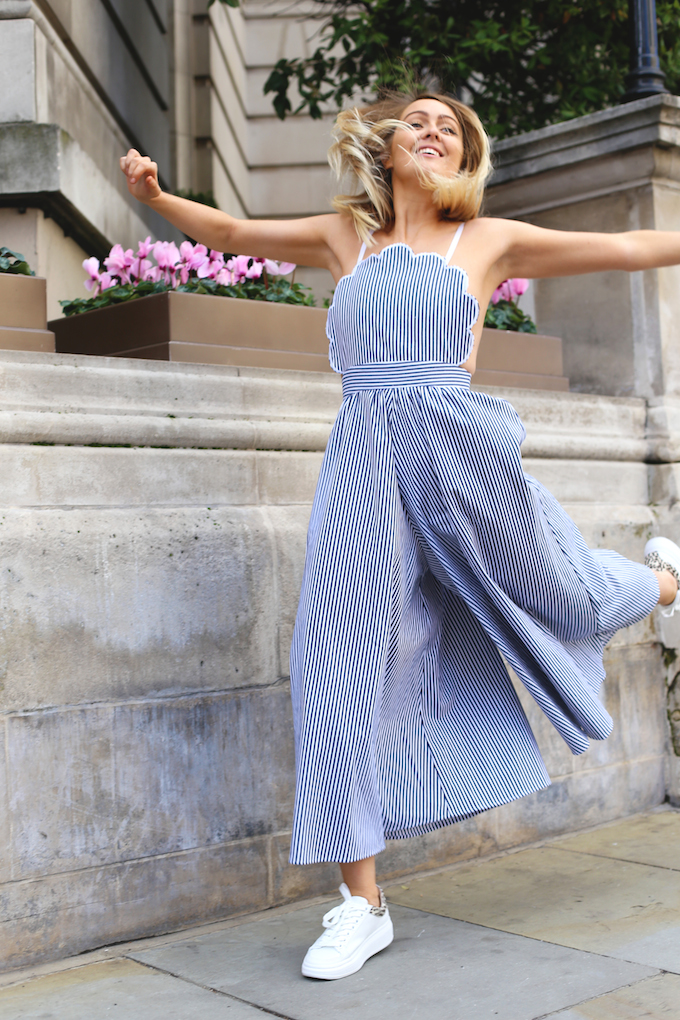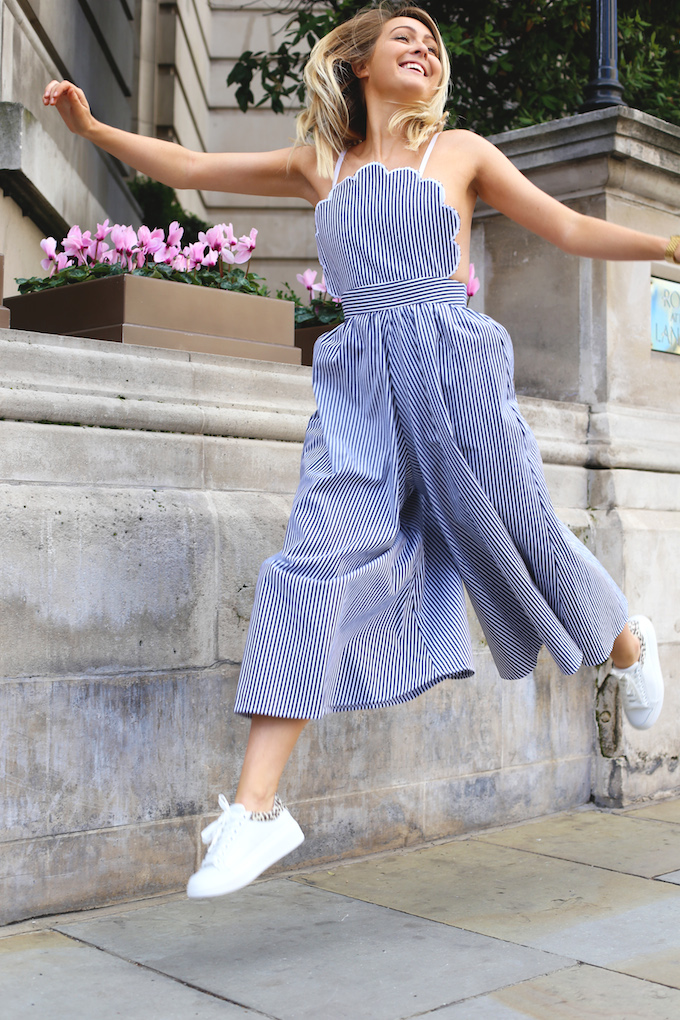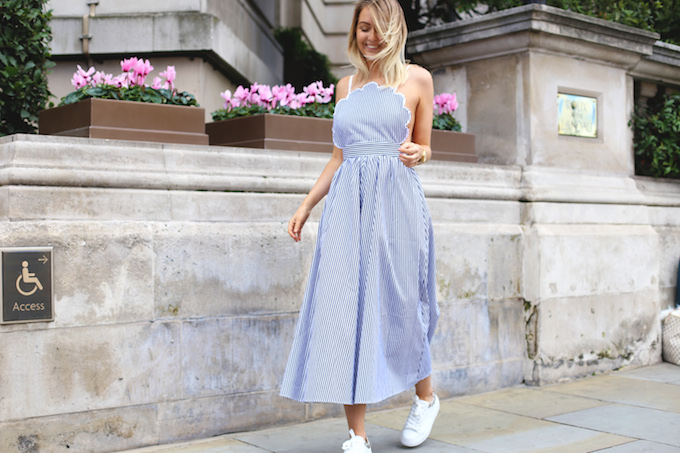 ph by Tiger
Happiness personified, non?